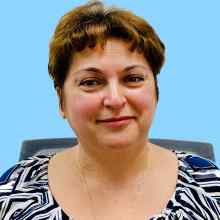 About Me
I started as a caregiver in 2008. I wanted to be a professional caregiver because in my early life, I naturally took care of people. I helped my parents, sister, and nieces and nephews with their personal and health care needs. I believe in being kind to everyone and I am very loving to my clients. For example, one of my patients was like a father to me. He was such a good man and so kind to me, and I enjoyed every minute with him. My clients are like family to me, and I will go above and beyond to make them feel comfortable. I enjoy laughing, talking with my clients, and making them smile. My clients describe me as cheerful, happy, outgoing, and talkative. When I am not working, I enjoy being outside in nature. I have a garden, and I like taking long hikes, going swimming, and going on boat rides. Nature is my happy place.
Recommendations
Lyubov cared for my mother for almost 10 years (2008-2017) as an hourly caregiver. My mother was in a severe car accident and never fully recovered. Lyubov helped my mother with dressing, bathing, and cooking, as well as medication reminders. My mother's blood pressure needed to be monitored several times a day, and Lyubov was very competent in that task. She would also help clean my mother's home, take her on slow walks outside, and drive her to appointments. Lyubov's good heart was evident each and every day she spent with my mother. Even though I live only five minutes away and visited often, Lyubov would call or text me if she thought I needed to know something. We miss Lyubov and were sad she had to leave us because of the distance between her home and my mother's. Lyubov was the best ever and I think of her every day. I absolutely recommend her to anyone considering a caregiver for their loved one.
- Rita F., New Jersey
Lyubov provided hourly care for my elderly mother from 2011-2017. In that time, she also assisted with my daughter, who was in elementary/middle school at the time. My mother needed assistance with personal care, shopping, housekeeping, and doctor visits. I found Lyubov to be an excellent driver, and an even more excellent companion to my mother. Lyubov's wonderful personality helped her connect with all generations, as my mother, daughter, and I all thought she was fantastic. My daughter appreciated Lyubov's assistance with dog walking, homework, and driving to activities. I appreciated her housekeeping and the fact that she was very detail oriented, and that both my mother and daughter were happy to see her every day. Though I do not live with my mother, I speak with her daily on the phone and visit often. I saw during visits, and would hear in my mother's voice, how satisfied she was with Lyubov's caregiving. I highly recommend Lyubov and would hire her again in an instant.
- Katya K., New Jersey
Specialities
Alcohol or Drug Dependency
Blind
Cancer
Cardiac Condition
Depression
Diabetes
Hoyer Lift
Mobility
Multiple Sclerosis
Newborns
Oxygen
Paralysis
Parkinson's
Wounds
Degrees & Certificates
Home Health Aide, Licensed
Transportation to Job
Can Drive: Yes
Public Transportation: No
Car: Yes