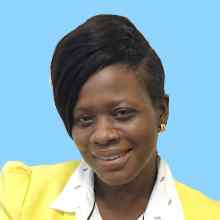 About Me
I've been working as a home care Nurse's Aide since the 1990s. I love what I am doing -- it's my passion. I love caring for the elderly. I enjoy working with people. I'm very caring. I like talking with people and getting to know them. I love to listen to the elderly and hear their stories. They ask me about my life and they tell me about theirs. I have sympathy for what they are going through in their lives. I'm always smiling. I love to cook and clean. I do a lot of catering for weddings and birthdays on the side.
Recommendations
Angella is a most compassionate and caring person. She helped care for my husband from 2012 until his death in early 2016 and she helped (and continues to help) me as well. She worked about 4 hours a day, 1-3 times per week. My husband had a prosthesis and she would help him shower. She cared for his skin like a mother would, and any time she saw areas of concern, she would let me know so that we could take proper care of it. I use a walker and she helps me with bathing, too. She does light housekeeping, laundry, and cooking and I am very satisfied with her. I'm impressed by her trustworthiness. I can leave my wallet out on the table, and it's never touched. Angella goes out her of way to do what she is asked, and often more than she is asked. When my husband passed, she came to pay her respects and that was really appreciated. I'm happy that she continues to help me part time and would recommend her to others looking for a caregiver who is also a good person.
- Antonette C., New York
Angella took care of my now 104-year-old mother for about a year and a half, maybe more, around 2013. She was loving, conscientious, thoughtful, and reliable. She took my mother to her doctor's appointments and always reported back to me about what happened. She found things that my mother liked and enjoyed, and Angella found ways to share with her. She really went above and beyond for my mother. We found her completely trustworthy and a very, very good companion and caregiver for my mom. I wholeheartedly recommend Angella -- she was a gift for us and will be for whoever else she works for.
- Patricia H., California
Specialities
Advanced Dementia
Alcohol or Drug Dependency
ALS / Lou Gehrig's Disease
Alzheimer's
Bipolar
Blind
Brain Injury
Cancer
Cardiac Condition
Catheter
Colostomy
Deaf
Dementia
Depression
Diabetes
Feeding Tube
Hospice
Hoyer Lift
Mental Illness
Mobility
Multiple Sclerosis
Oxygen
Paralysis
Parkinson's
Stroke
Trach
Wounds
Dietary Specialities
Diabetic
Gluten Free
Vegan
Vegetarian
Degrees & Certificates
Nurse Aide/Assistant, Graduate
Home Health Aide, Licensed
Transportation to Job
Can Drive: Yes
Public Transportation: No
Car: Yes