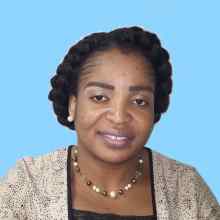 About Me
Years ago when I started working as a caregiver, I wasn't sure if I was in the right field. After being with my first client for about 2 1/2years, I decided that I really loved it. Knowing that people were young like me, and then they got older and needed help, made me realize that I will be there one day and I know I will need a caregiver, too. I treat my patients the way that I want to be treated when I get older. That's why I am compassionate and I open my heart to the job. I really fell in love with this type of work. When I'm around nice people, they tell me about their experiences in their lives, which makes me learn a lot. I like knowing that I am helping people, and they can stay in their own home instead of going to a nursing home. I love being able to take care of someone comfortably in their own home. I'm very honest and my clients appreciate that about me. I always do exactly what my clients want me to do for them: run errands, grocery shop, etc. I'm very punctual and reliable. I'm also very dependable. Even if the weather is bad, and I know my client needs me, I will do what I have to in order to get to them. When I'm working with people, they become part of my family. I have a passion for them and I love being around them, especially when we have a nice relationship.
Recommendations
Kerline was my caregiver from 2014 until June of this year 2015. I am disabled and have left-side paralysis. I am mostly bed-bound but can be transferred to a wheelchair. Kerline helped me with everything. She prepared meals, bathed me, shopped for me, and used the Hoyer lift. Her cooking is great. One thing that is very important to me is that she always showed up on time, and if she was going to be late, she would call me. She is warm, outgoing, and makes me feel comfortable. She is a wonderful aide. I would take her back in a heartbeat because she helped me so much.
- Brian H., New Jersey
My mother had very advanced Parkinson's and Kerline was her caregiver for about a year in 2014. She was wonderful. She was very loving with mom and she really cared. It wasn't just a job to her. Though I live out of state, I was there often and I could she how she and mom "clicked" with each other. Sometimes it was a hard situation, because my dad was trying to be protective of my mother, but he had no reason to worry. Interestingly, Kerline also took care of him, though that was not part of her job. She did his laundry and prepared meals for him out of the goodness of her heart. We had 15 caregivers over the course of my mother's illness and Kerline was the person my mom liked the best. Mom could be difficult and Kerline was able to go with the flow, and that was exactly what was needed. I would recommend her to anyone -- she will be an asset.
- Danielle B., Michigan
Kerline was my husband's caregiver for about a month. My husband is bedridden, on the heavy side, and an older man. She used the Hoyer Lift to get him into the wheelchair and also the commode. She would give him bed baths. I liked her personality and when she was here, it worked out perfectly. She is a very kind person who provides quality care.
- Mrs. Y., New Jersey
Work Locations
Northern New Jersey
Central New Jersey
Specialities
Advanced Dementia
Alzheimer's
Bipolar
Brain Injury
Cancer
Cardiac Condition
Catheter
Colostomy
Dementia
Depression
Developmentally Disabled Adults
Diabetes
Feeding Tube
Hospice
Hoyer Lift
Mental Illness
Mobility
Multiple Sclerosis
Newborns
Oxygen
Paralysis
Parkinson's
Stroke
Trach
Wounds
Degrees & Certificates
Home Health Aide, Licensed
Transportation to Job
Can Drive: Yes
Public Transportation: No
Car: Yes
Ready For Your
Free

Consultation?
CALL
Hours: 8am - 6pm x 7 days
(and after hours if you need us)
Serving Metro New York & Connecticut