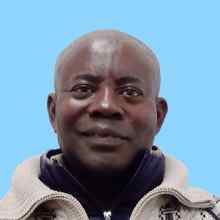 About Me
I always had an interest in the medical field, and I had hoped to become a nurse one day. I went to Finland and studied Nursing at the Tampere College of Nursing for 1 year. I came to America for a vacation after my first year and my friends convinced me to get an education in America, so I stopped my schooling in Finland. I started working as a Certified Nurse Aide in 2004 and worked in different nursing homes. I then decided to get my Home Health Aide license in 2011. I like to be one-on-one with my clients. I have a passion for nursing and taking care of people. It's instilled in me. I'm very kind-hearted, and I love giving to people. I have the heart to give to others. When I'm not working, I like watching soccer, and if I have time, I read. I enjoy reading medical journals and anything health related. I have always had great experiences with my clients.
Recommendations
Though Sam only worked for my father for about three weeks, I feel very comfortable giving him an excellent recommendation. My parents were living in an assisted living facility. Dad was 92 years old and had congestive heart failure and low kidney function. When he fractured his pelvis, we decided to add a private caregiver. Sam started in December 2017 and sadly, my father died three weeks later. Sam was very flexible (we changed his work hours three times in three weeks), and very compassionate and caring. I appreciated that he communicated with me about areas of concern and am aware that he advocated with the facility staff for my parents. I visited often and saw that Sam loves what he does. Though my father was not particularly lucid or awake during that time before he died, I know that my mother felt very comfortable with Sam. The last two weeks were very rough and Sam handled a lot of dirty work without complaint. He was always ready to do what needed to be done.
- Marc K., New Jersey, LeanOnWe Customer
My three siblings and I hired Sam as a full time live-in caregiver for my father in October 2016. Our mother died that summer and we realized quickly that dad could not live alone. Dad has Parkinson's and was also having memory issues. Sam was a blessing to us. He has a wonderful disposition, and is friendly, flexible, and attentive. He drove dad everywhere -- to exercise, the supermarket, clothes shopping and to visit us. He brought my father to sporting events for his grandchildren and was always with him in an unobtrusive way. Sam is genuinely kind and when he first started, we thought he was more qualified than we needed. We were wrong. Dad was self-conscious about having a caregiver and didn't think he needed Sam. Sam's gift is that he let dad have his dignity and privacy, while providing a huge amount of support. My father takes medication 8 times a day. Sam did all the grocery shopping, cooking, laundry, and light housekeeping. He assisted with bathing and dressing. Together, dad and Sam got bird seed, filled the feeder, and sat and watched the birds. Dad often gets stuck in a loop, either repeating himself or need to do the same thing over and over again and Sam was incredibly patient. Sam regularly communicated with all four of us by text. After 6 months of Sam's loving care, we came to the realization that dad needs more than even one full-time wonderful caregiver can give, so we moved him to an assisted living facility. Sam's driving force was to make sure that dad was well cared for and happy and he succeeded. He gave us peace of mind and we recommend him highly.
- Kristin H., New Jersey, LeanOnWe Customer
My mother was a feisty 96 year old. For her age, she was pretty healthy, but she needed help with activities of daily living. Sam was our go-to guy from 2013 until my mom's death in August 2015. He worked the day shift, but was flexible enough to cover nights when necessary. We love him. He was amazing. He took such good care of her. Every morning, he would lay out her clothes and help her get dressed. Sam and mom would exercise together. He's very sweet, reliable, and dependable. For one of mom's birthdays, he bought her an outfit, goofy sunglasses and balloons. It was exactly the right gift for her and she loved it. They had a wonderful relationship. Sam always did the right thing and often did more than we asked or expected. While mom napped, I would find him cleaning the refrigerator or taking on other housekeeping jobs that needed to be done. We trusted Sam totally and would hire him again in an instant.
- June G., New Jersey
My father was in hospice for 9 days in January 2015, and Samuel cared for my father for 5 of those days, in 12 hour shifts. Despite the shortness of time, I feel very confident in recommending Sam highly. My father had advanced dementia and was not eating because he was unable to chew or swallow. Sam worked at one of the first shifts in hospice and we immediately asked for him to be there as much as possible. He was a saint. He talked to my mother and me on a deep level and was very comforting. Anytime I walked in to the room, Samuel was standing by the bed. I was blown away by the care he gave. He turned dad every hour. He was strong enough to be able to move him gently. He washed him and made sure he was comfortable. After my father's death, Sam called my mother and called me. He was the best caregiver and I can't say enough good things about him.
- Mark S., New Jersey
Work Experience
Oradell Health Care Center
Work Locations
Northern New Jersey
Central New Jersey
Manhattan
Staten Island
Rockland
Specialities
Advanced Dementia
Alzheimer's
Cancer
Cardiac Condition
Catheter
Dementia
Diabetes
Feeding Tube
Hospice
Hoyer Lift
Mobility
Oxygen
Paralysis
Parkinson's
Stroke
Dietary Specialities
Diabetic
No Salt
Vegetarian
Degrees & Certificates
Nurse Aide/Assistant, Graduate
Home Health Aide, Licensed
Transportation to Job
Can Drive: Yes
Public Transportation: No
Car: Yes