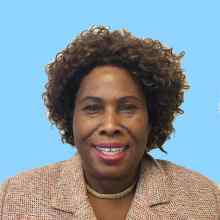 About Me
When I was in Jamaica, I used to take care of my grandmother. I ended up falling in love with caring for others. I like to lend a helping hand. I don't to do it because of the money, I truly care. I'm very kind, and I like to laugh. I like to make jokes and I like to talk to people. I find that if I go somewhere and laugh, people tend to come to me. I don't like to have a sad face, that's who I am. I enjoy cooking and I like to sit down and talk and have conversations with people. I also enjoy going to church, and I love to read my bible.
Recommendations
Uptilda was my mother's caregiver for 15 years. My mother passed away in February 2015. My mother had Alzheimer's and we needed someone with a good heart and thick skin to care for her. Uptilda was and is that person. My mother was not the easiest person to work with, but Uptilda did a wonderful job caring for her. We had 2 caregivers that covered 24 hours with my mother. Uptilda was one of them, and she also was the caregiver that went to Florida with my mother for 3-4 months of the year. They would travel together on the plane. Uptilda took care of my mother's grooming, and they went to the beauty parlor at least once a week. My mother's nails were always polished. Uptilda has a great sense of humor, and she got along great with our family. She is part of our family. She's extremely intelligent and wonderful to work with. Anyone who hires her will be getting a great caregiver.
- Victor H., New York
I was Uptilda's supervisor at an agency many years ago, and I am a nurse. We worked as a team a few times on cases. Uptilda is very polite, punctual, and pleasant. She takes very good care of her patients and stays with them as long as they need. She's very honest and I recommend her highly.
- Merl S., New York
Specialities
Advanced Dementia
Alzheimer's
Blind
Brain Injury
Cancer
Cardiac Condition
Catheter
Colostomy
Dementia
Depression
Developmentally Disabled Adults
Diabetes
Feeding Tube
Hospice
Hoyer Lift
Mobility
Multiple Sclerosis
Oxygen
Paralysis
Parkinson's
Stroke
Wounds
Dietary Specialities
Diabetic
Feeding Tube
Gluten Free
Celiac
Kosher
Liquid
Low-fat
No Salt
Puree
Vegetarian
Degrees & Certificates
Nurse Aide/Assistant, Graduate
Personal Care Aide, Graduate
Transportation to Job
Can Drive: Yes
Public Transportation: No
Car: Yes