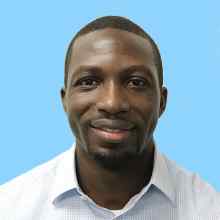 About Me
I like helping people, especially the seniors. I aspire to become a nurse, so this is the industry that I want to be in. There are people in this world who need the assistance, and I've been through the care process first hand with my father. I like to talk with my clients and communicate with them. I try to understand what they are going through in order to see how I can do my best for them. I have a great sense of humor and I'm very outgoing. I have great communication skills, and I have a great sense of empathy for my clients. I'm very honest -- what you see is what you get. In my spare time, I love reading, sightseeing, and traveling. I like talking to people and getting to know them.
Recommendations
James took care of my father from 2015-2016 until he passed away. My father had Alzheimer's and other medical issues. He was a very difficult man and because of the disease he had really bad days. I can't say enough about how well James cared for my father. He took care of all his needs and handled it very professionally. He was a jack of all trades. I saw how well he cared for him and I was lucky enough to be able to hire him. James is a really good caregiver and a great gentleman.
- Joseph G., New York
James began caring for my uncle in February 2011 until the beginning of 2015, when he passed away. My 89-year-old uncle suffered from dementia, which included bouts of agitation and anger. He was great at redirecting my uncle and helping him manage his temper. James showered him, made his breakfast, took him to the gym, and did his laundry. He is a quiet, hard-working person with lots of patience. I have no reservations recommending him as a caregiver.
- Joseph S., New York
Work Locations
Manhattan
Bronx
Brooklyn
Queens
Westchester
Rockland
Northern New Jersey
Southern Connecticut
Specialities
Alzheimer's
Brain Injury
Cancer
Cardiac Condition
Dementia
Depression
Diabetes
Hospice
Hoyer Lift
Mobility
Multiple Sclerosis
Oxygen
Parkinson's
Stroke
Dietary Specialities
Liquid
Low-fat
No Salt
Puree
Vegetarian
Degrees & Certificates
Bachelor's in Actuarial Science, University of Cape Coast, Ghana
Home Health Aide, Licensed
Transportation to Job
Can Drive: Yes
Public Transportation: No
Car: Yes
Ready For Your
Free

Consultation?
CALL
Hours: 8am - 6pm x 7 days
(and after hours if you need us)
Serving Metro New York & Connecticut