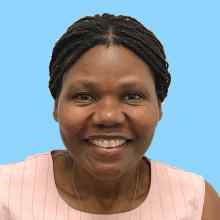 About Me
I'm the oldest of 6 children, so I've always been very nurturing. I grew up with a lot of family around, and I've always helped with cooking and making sure people are taken care of. I love working with people because I feel like I"m giving back to my community, and I love lots of energy for this kind of work. I decided to go further with studies and earned my Nurse Aide license after having my children in the hospital. The Nurse's Aide who helped me during that time was so caring and really inspired me. I'm a very happy person. I love living a healthy lifestyle. I enjoy cooking healthy foods as well. I love being outdoors with my clients. If they are energetic, we can exercise together. I love to make sure my clients are living their best possible life -- it's priceless for me. I want my clients to be happy, because when they are happy, I am happy. I love to learn from my clients, both the young and the old.
Recommendations
Merilyn is a lovely woman. She was the weekend aide for my mother for a few years. When the weekday aide wasn't available, I knew I could always count on Merilyn. She was always willing to help. My mother was in her 90s and she did suffer from a stroke and she recovered. But she just slowed down after that and I decided she needed 24/7 care and assistance. We wanted someone who my mother could talk to and spend time with, like a companion. Merilyn was perfect. She's kind, helpful, very patient, and trustworthy. In fact, my relationship with Merilyn has become more of a friendship. She and my mother got along great. I even had Merilyn help out my daughter when she had her baby for a few days as a baby nurse. She's a great caregiver and I absolutely recommend her.
- Gilda W., New Jersey
Merilyn has been an after-school caregiver for my pre-teen twins and their 7-year-old sibling for four years since 2013. She is dependable, reliable, and honest, and my kids and I love her. She's very good with them, helping them to stay organized, providing healthy snacks, and welcoming their friends. She drives them to activities and helps with homework. When I'm away for work, she keeps me up to date on everything that is happening and I really appreciate that. In addition to keeping the children safe, she also does laundry and housekeeping. Merilyn often talks about the seniors she cares for on the weekends, and I know she takes great pride in the work she does. I have hired her to help my 94-year-old grandmother from time to time, and Merilyn often asks about how she is doing. I'm happy to recommend her.
- Arlene S., New Jersey
Work Locations
Northern New Jersey
Central New Jersey
Manhattan
Specialities
Advanced Dementia
Alcohol or Drug Dependency
Alzheimer's
Bipolar
Blind
Cancer
Catheter
Colostomy
Deaf
Dementia
Depression
Developmentally Disabled Adults
Diabetes
Hospice
Hoyer Lift
Mental Illness
Mobility
Multiple Sclerosis
Newborns
Oxygen
Paralysis
Parkinson's
Special Needs Children
Stroke
Dietary Specialities
Diabetic
Gluten Free
Kosher
Low-fat
No Salt
Vegan
Vegetarian
Degrees & Certificates
Certified Nurse Aide/Assistant, Licensed
Transportation to Job
Can Drive: Yes
Public Transportation: No
Car: Yes
Languages
Southern Ndebele (Fluent)