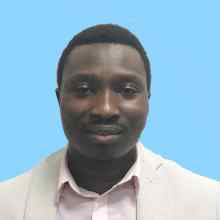 About Me
I took care of my dad back home in Africa and I took care of all his needs. When I came to America, I became a caregiver right away. Doing this job makes me love my clients, and it reminds me of taking care of my dad. I always want to be doing a good job for my clients, helping them with anything, taking them for walks, or driving them around to appointments. I smile a lot and never get angry. I understand my client's situation, so I don't get mad -- I can handle anything. I'm very determined and hard working. I take my job very seriously. For fun, I enjoy shopping and going out. I like watching movies and also the news.
Recommendations
Abdul was my father's caregiver for a few months in 2017. My father lived with me in New York and he was just at the stage in life where he really couldn't do things for himself anymore and that's when we hired Abdul. Abdul would help my father with bathing, transfers, food shopping, laundry, and cooking. Abdul is very friendly and inquisitive, wanting to know what he could do to make my father happy. They had a very special man-to-man bond that my father loved. If Abdul couldn't make it one day, and I was around to help, my father would be disappointed not having Abdul. Anybody would be lucky to have him has a caregiver.
- Farrah S., New York
Abdul was my father's caregiver for a few months in 2015 before we moved to Pennsylvania. My dad had lung cancer and he and my father got along well. We were sorry he wasn't able to move with us. Abdul lived with us 24/7 and I appreciated that when I was called into work for an emergency, he shifted his time off so that he could be with dad. His responsibilities included reminding my father about medications, helping with personal care, cooking, cleaning, and providing companionship. I'm happy to recommend Abdul.
- Beatrice W., Pennsylvania
Work Locations
Manhattan
Bronx
Brooklyn
Staten Island
Queens
Long Island
Westchester
Northern New Jersey
Southern Connecticut
Specialities
Advanced Dementia
Alzheimer's
Brain Injury
Dementia
Developmentally Disabled Adults
Diabetes
Hospice
Hoyer Lift
Mobility
Parkinson's
Special Needs Children
Stroke
Dietary Specialities
Diabetic
Feeding Tube
Gluten Free
Halal
Low-fat
No Salt
Vegetarian
Degrees & Certificates
Home Health Aide, Licensed
Transportation to Job
Can Drive: Yes
Public Transportation: Yes
Car: Yes