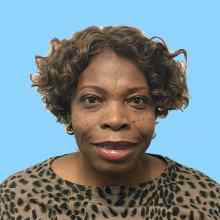 About Me
I was born and raised in Antigua. I came to the United States in 1972 and later became a caregiver in 1998. I like to help the elderly and help them in their process of healing. I always wanted to make a difference in people's lives. When you work with me, you'll see that I am very efficient, neat, and patient, and very punctual. I'm also hard working and reliable. I take my responsibilities seriously and hope to see positive results. I like to spend a lot of time with my clients and make sure they are assisted in every way they need. I love to laugh and joke around when the time is right. I also love to dance and read. When I am not working, I use the time to visit family, go to the movies, and attend church.
Recommendations
Iantie was a caregiver for my father from January 2015 until he died in February of 2017. I had to go to work and dad really couldn't be left alone. Iantie arrived promptly every morning, and that was really important to me, because I was running out the door. In the beginning, I was making dad breakfast, and Iantie said, "Don't worry. I can do that." And it was wonderful to have her help. She was like that with everything. If I asked her to do something, she did it with a smile. She is pleasant to be around and my sister, my son, and I all developed a nice rapport with her. Dad fussed at everyone, but even he was fine having Iantie around. Dad needed a caregiver because he was in his 80s and was breaking down medically. He had a few surgeries and became increasingly less mobile over the two years. Iantie helped with bathing and dressing, breakfast and lunch, and keeping his room tidy. He was always clean and well cared for. When the weather was nice, they would go outside. We had a very good experience with Iantie and I am happy to recommend her as a caregiver.
- Joyce B., New York
My mother had dementia. She really couldn't be alone and Iantie was with her every day. She helped feed mom and bathe her, and reminded her to take her medications. Iantie has her own car and we relied on her to take mom to doctor appointments. I know that Iantie had my mother's best interests in mind in everything she did. She is very empathetic and worked in partnership with me for the benefit of my mother. Occasionally, we would ask Iantie to stay for the evening and she would do her best to accommodate, even if it meant rearranging her own schedule. I know that Iantie will do well wherever she works. I am willing to take the time to recommend her to the next person, because she earned it.
- Anetta M., New York
Work Locations
Manhattan
Bronx
Brooklyn
Queens
Long Island
Specialities
Advanced Dementia
Alcohol or Drug Dependency
Alzheimer's
Bipolar
Blind
Brain Injury
Cancer
Cardiac Condition
Catheter
Colostomy
Dementia
Depression
Developmentally Disabled Adults
Diabetes
Feeding Tube
Hospice
Hoyer Lift
Mental Illness
Mobility
Multiple Sclerosis
Oxygen
Paralysis
Parkinson's
Special Needs Children
Stroke
Trach
Wounds
Dietary Specialities
Diabetic
Feeding Tube
Kosher
Liquid
Low-fat
No Salt
Puree
Degrees & Certificates
Certified Nurse Aide/Assistant, Licensed
Transportation to Job
Can Drive: Yes
Public Transportation: Yes
Car: Yes