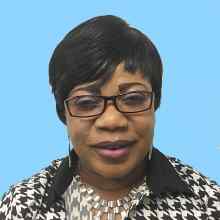 About Me
I was born and raised in Jamaica. Back home, I worked as an executive assistant at the Jamaica Defense Force for 10 years. I came to the United States in 2005 and became a caregiver in 2007. Being a caregiver is something I love to do. I started off working as a nanny in the United States and later developed an interest in elder care. I always enjoy taking care of people and always make sure they are comfortable, no matter their situation. I'm kind, loving, caring, and very friendly. My clients describe me as an excellent worker, reliable, dependable, very punctual, and always there to assist them when needed. Most importantly, I provide patient-centered care to all that I take care of. I love to travel when I am not working. I also exercise and visit friends and family.
Recommendations
I have been working as an Registered Nurse at a facility with Pearline for almost 10 years. Pearline works in the building as a Certified Nurse Assistant and does private care for the clients. We have worked together with clients in the past, and I can say that they all have loved her. There was a woman that Pearline was taking care of that did not speak very clearly, but somehow Pearline understand what she was saying. I had to go there to help with tube feeding, and Pearline would help translate what the client was saying because I had a hard time understanding her. This same client would get upset if Pearline wasn't available to work with her, and her husband also loved Pearline. Pearline provides personal care to the clients in the facility. She bathes them, dresses them, uses the Hoyer Lift, assists with transfers, and pushes them around in wheelchairs. Pearline is very responsible and I know I can depend on her. She reports everything necessary. She's very trustworthy and caring. If my mother was still alive, I would certainly hire Pearline to take care of her.
- Flo G., RN, New York
Pearline has been a member of my congregation for more than three years. She is respectable and easy to get along with. Though she is somewhat quiet, she serves as a greeter at church and she knows how to talk to people. Pearline also volunteers on our Senior Shut-in Committee and visits with members of our community who can't get to church. She is a hard worker and reliable, and I have no hesitation in recommending her for a job working with seniors.
- Pastor B., New York
Work Locations
Manhattan
Bronx
Queens
Long Island
Westchester
Specialities
Advanced Dementia
ALS / Lou Gehrig's Disease
Alzheimer's
Cancer
Cardiac Condition
Catheter
Colostomy
Dementia
Diabetes
Feeding Tube
Hospice
Hoyer Lift
Mobility
Multiple Sclerosis
Newborns
Oxygen
Paralysis
Parkinson's
Special Needs Children
Stroke
Dietary Specialities
Diabetic
Feeding Tube
Kosher
Liquid
No Salt
Puree
Vegan
Vegetarian
Degrees & Certificates
Certified Nurse Aide/Assistant, Licensed
Home Health Aide, Graduate
Transportation to Job
Can Drive: Yes
Public Transportation: No
Car: Yes