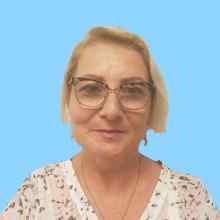 About Me
I became a caregiver because I like to help people and make them happy and comfortable. I was once a supervisor for a disabled war veterans program in 2010, and this paved the road for me to become a caregiver. As a caregiver, I am very dedicated. I'm experienced in taking blood pressure and checking respiration, temperature, and other vital signs. I am knowledgeable in preparing nutritious meals for my clients. I manage my clients' schedule, and I also monitor medical conditions on a daily basis and alert a physician when necessary. I am very reliable and calm, and I am a problem-solver. I am also punctual and a warm and friendly companion. I have a bright sense of humor. I love to read all kinds of books with different genres as well as the newspaper. I also love to play the piano and listen to music.
Recommendations
I have known Mariam since the summer of 2015, when she began working with my elderly father as his companion/aide. Mariam is a highly intelligent, thoughtful, dedicated, and truly caring individual. She is hard working, attentive, trustworthy, punctual, and reliable. She cared for my father for two years with great enthusiasm and love. She nurtured and assisted him in any need he had. Since he was in his late 80s, and especially after my mother's death, my father became depressed and incapacitated from arthritis. He also had a chronic heart condition. Mariam organized his home exercises, short walks, regular meals, and most importantly brightened his last years with human warmth, music, reading books and poetry, and so much more. My father died in her arms in comfort and in prayer. After my father's death, she continued to be moral support for my family in the period of mourning, for which we are grateful for her kind heart and humanity. She has all the qualities that one would hope for in a responsible worker.
- Maggie M., New York
Mariam, who we called Maka, used to take care of my mother-in-law from 2014-2015. Maka lived with her 24/7 and took care of everything. She helped my mother-in-law with grooming, dressing, and personal care. She also assisted around the house and did laundry, cooking, and cleaning. Maka is excellent at what she does. She's extremely organized, punctual, and very knowledgable. She's very caring and loved my mother-in-law deeply. They had fun together and would have nice conversations together. My mother-in-law passed away so Maka stopped working with us, but I highly recommend her.
- Natia A., New York
Specialities
Alzheimer's
Blind
Brain Injury
Cancer
Cardiac Condition
Catheter
Deaf
Dementia
Depression
Diabetes
Feeding Tube
Hoyer Lift
Mental Illness
Mobility
Multiple Sclerosis
Oxygen
Paralysis
Stroke
Wounds
Dietary Specialities
Diabetic
Kosher
Low-fat
Puree
Vegetarian
Degrees & Certificates
Master's in Education, Aleksandre Tsulukidze State University, Republic of Georgia
Transportation to Job
Can Drive: No
Public Transportation: Yes
Car: No