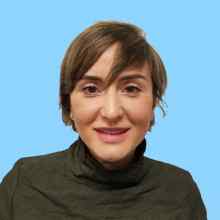 About Me
I was inspired to become a caregiver when my grandmother got sick and I took care of her. It felt really good to make her feel better and happier, and I helped her to live longer. I felt very proud of myself. I truly like making people feel good, especially the elderly. I have been the best companion any of my clients have had. I make sure my clients know that they matter and I help them ease their pain to best of my ability. I am very loyal, honest, caring, loving, responsible, patient, and easy-going. This job makes me feel fulfilled and very happy. In my spare time, I like doing yoga, knitting, sewing, and also crafting. I also love music and different kinds of activities I can partake in.
Recommendations
It is my pleasure to recommend Tina as a companion and caregiver. She was a full-time, live-in caregiver to my mother from August 2016 to June 2018. My mother has depression and needs a lot of help. Tina is courteous, professional, and reliable -- and she gave me peace of mind. I'm a nurse practitioner and work crazy hours and I was confident that my mom was safe in every possible way. Tina even watched my 5-year-old son when I was out in the evenings. She was caring and loving from the minute she arrived, until she left to visit her home country. While she was living with us, her responsibilities included cooking, light housekeeping, laundry, and medication reminders. She did activities with mom and kept her busy and safe. Her approach to caring for my mother was amazing.
- Nana K., New York
Tina took care of my husband for 3 years (2012-2015) before he passed away. Tina worked 24/7, full time, taking 2 days off in a month. Tina started working with us when my husband had a stroke. Tina is quite reliable and competent. She is very dependable and rarely took time off from work. She's honest, caring, trustworthy, and a person with good values and morals. Tina respected the special requests I made about the care for my husband. She was very thorough in following directions and each task was always completed. Tina is patient, prepared, and organized. My husband had a pleasant and peaceful time in his final years under Tina's are.
- Natalia B., New York
Work Locations
Manhattan
Brooklyn
Queens
Long Island
Northern New Jersey
Specialities
Alzheimer's
Bipolar
Dementia
Depression
Mental Illness
Oxygen
Paralysis
Special Needs Children
Stroke
Wounds
Dietary Specialities
Gluten Free
Kosher
Low-fat
No Salt
Puree
Vegetarian
Transportation to Job
Can Drive: Yes
Public Transportation: Yes
Car: No
Ready For Your
Free

Consultation?
CALL
Hours: 8am - 6pm x 7 days
(and after hours if you need us)
Serving Metro New York & Connecticut