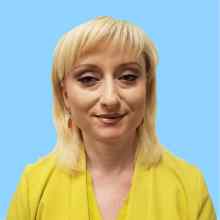 About Me
I was a babysitter when I first moved to the United States. Then I wanted to be able to work with people of all ages, so I decided to get my certification as a home health aide. I really love working with the elderly and I love being their companion and friend. I love being a caregiver because I gain a lot of knowledge from hearing about my clients' life experiences. I help my clients with their daily routines, which includes but is not limited to bathing, dressing, feeding, medication, and engaging them in some form of activity. As a caregiver, I am very careful and attentive with my clients. I am very hardworking and reliable. I make sure my client is comfortable and safe in their homes. My hobbies include reading and I also like taking a stroll when the weather permits.
Recommendations
Guranda provided care for my husband from 2017-2018. She was a very ope- minded person. She was not only responsible for his personal care such as bathing and dressing, but she also was the one who shopped for groceries and accompanied him to doctor appointments. She played puzzles, went for walks, read, and she was a really good cook. She always will be a part of our family. I strongly recommend her to anybody who needs live-in companionship and home care assistance.
- Rose C., New York
Guranda worked for my mother for half a year between 2018-2019. She was living with my mother because my mother needed a lot of help. Guranda was an angel because my mother was not very nice; she was very tough, but Guranda was so patient. She has a big heart. She took my mother shopping and she cleaned her house, and she was a good cook. We were lucky for everything she did. We hope she gets to work for a nice family because she deserves it.
- Natasha P., New York
Work Locations
Manhattan
Brooklyn
Queens
Long Island
Specialities
Advanced Dementia
Alzheimer's
Cancer
Dementia
Depression
Diabetes
Hospice
Hoyer Lift
Multiple Sclerosis
Newborns
Parkinson's
Dietary Specialities
Celiac
Feeding Tube
Gluten Free
Halal
Kosher
Liquid
Low-fat
Puree
Degrees & Certificates
Bachelor's in International Economics, Tbilisi State University, Republic of Georgia
Home Health Aide, Licensed
Transportation to Job
Can Drive: Yes
Public Transportation: Yes
Car: Yes
Ready For Your
Free

Consultation?
CALL
Hours: 8am - 6pm x 7 days
(and after hours if you need us)
Serving Metro New York & Connecticut