LeanOnWe was founded out of a personal tragedy
It was an unseasonably warm Thanksgiving weekend in 2011 when Ron Gold embarked on one last bicycle ride before winter came storming in. Near the end of a routine, 50-mile ride in northern New Jersey, a sleeping driver in an SUV struck him head on without braking.
The bicycling accident, which nearly cost him his life, left him paralyzed and in need of home care every day. When Ron and his dedicated wife Betsy experienced countless problems finding reliable, affordable private caregivers, he knew there had to be a better way.
So, he started LeanOnWe with a focus on delivering a better home care experience at a more affordable price. Not only does LeanOnWe solve a widespread, enduring problem faced by millions of households, but it has also given Ron a new purpose in life and he's committed to making it work.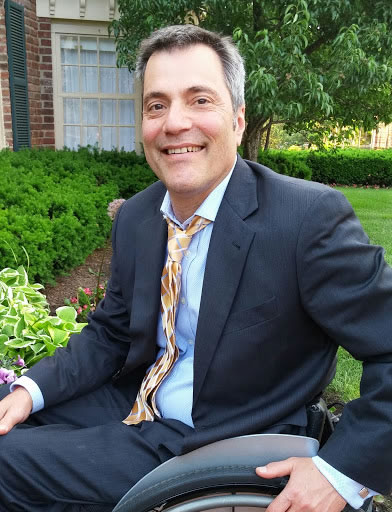 Ron Gold on the Mission of LeanOnWe
We are helping families hire experienced private caregivers in a new business model that also offers help with back-up, fill-in, and replacement aides at a considerably lower cost than using an agency.

Finding a purpose has re-energized me, and I know that I'm making a difference because LeanOnWe helps families choose their own home care aide less expensively and without a middleman taking a cut of what the caregiver earns.
What the Media Are Saying
Learn more about the life-changing injury that led Ron Gold to start LeanOnWe
Contact Us For A
Free

Consultation
Call
Home Care for Metro New York, New Jersey & Connecticut
Schedule a no-obligation consultation