Home Care Tailored To Your Needs
We'll Help You Hire Exceptional Home Caregivers At A Fair Price
An Easier Way to Hire Private Home Care
We'll suggest highly qualified home caregiver candidates who meet your specific needs
We'll help you through the interviewing and hiring process
Emergency, back-up, and replacement caregivers available as needed
Your free consultation is just a phone call away
Get Started Today
Our Care Advisors Are Ready To Help
A Network of Professional Home Caregivers
Choose The Caregiver That's Right For Your Loved One
Intensive pre-screening and on-going evaluation ensures our Caregivers deliver the highest standard of care
An in-depth assessment of your needs informs our

detailed matching process

to identify a select few Caregiver candidates for your consideration

Over 60 screening factors

are considered including health conditions, dietary preferences, years of experience, availability, training & certifications, work history, client reviews, languages, smoking preferences, pets, and more
You interview your preferred candidates and hire the Caregiver who's the right fit for you
Here are just a few caregivers from our network of

over 1,000 professional caregivers

serving the greater Metro New York area
Complete Eldercare Support For You and Your Family
Concierge Care Provides A Strong Support System You Can Rely On
Helping a loved one as they get older can be challenging for you and your family. You want them to live the best life they can, but your own time is limited as you juggle family, work, and personal obligations.
Our Care Counselors are skilled eldercare specialists who have helped hundreds of families navigate the challenges of caring for a loved one. And we can help your family, too.
Every family's situation is different and our first step is to understand yours. Some areas where we can assist include:
Private home care
Assisted living
Safer home
In-home technology
Moving & downsizing
Financial planning
Legal matters
Fitness & wellness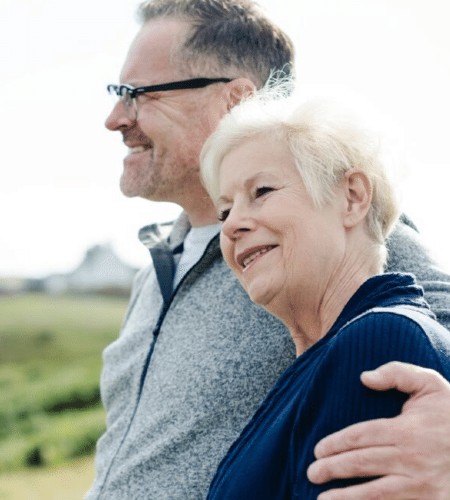 Helping Families Every Day
"I am beyond impressed with the service I got from LeanOnWe! This is an incredible family business that helped my family so much in a time when we really needed the support."
Anish S.
"Let me start out by saying that I've dealt with several agencies in the past. I've never had an experience like I had at Lean On We. From the very start it was a pleasure to work with them."
Esther B.
"Lean On We made it so simple for us to get our parents the care they needed the moment we needed it. Our caretaker is a gem and the process has been seamless, affordable and respectful for everyone involved."
Aliza D.
Overwhelmed by home care decisions? Get our free guide
Avoid the pitfalls of home care
Learn the best way to hire the home care
Pros and cons of the most common hiring options
Strategies for managing home care costs
Advice on the challenges you may encounter
Serving Metro New York, New Jersey & Connecticut
New York Senior Care
Senior care for Metro New York and southern New York state:
New Jersey Senior Care
Senior care for northern and central New Jersey:
Hudson County
Union County
Passaic County
Morris County
Connecticut Senior Care
Senior care for southwestern Connecticut: