Great
Caregivers

Rigorous pre-screening ensures you'll find a top quality Caregiver
Right
Price

We've eliminated unnecessary costs to save you 30%-40% on home care
Choice &
Control

We put you in control of choosing and managing your own care
Personal
Support

Our Care Advisors will guide you through the process with 7-day-a-week support
PLUS: Our Simple Process Makes Home Care Easy
We Deliver a Better Home Care Experience
Watch Our Video to Learn How
Sound interesting? Call 844-532-6669 to learn more
We'll Help You Find the Right Caregiver
Our rigorous screening ensures you can hire with confidence
We Drive Down Costs to Save You 30%-40%
You'll Get Better Care at a Lower Price
We've generated big savings by streamlining the administrative side without compromising quality or service
Since our costs are dramatically lower, we can offer Service Fees that are up to 75% less than others in the industry
To See How Much You Can Save, Call Us at 844-532-6669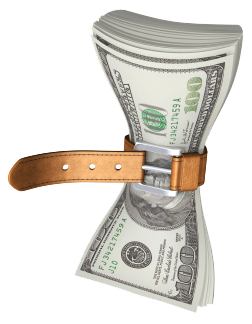 More Choice & Control
We Create a Win-Win for Both You and Your Caregiver
LeanOnWe helps you take control of your own care
You tell us what you're looking for and we'll help you find suitable candidates
You choose your own Caregivers based on your preferences
You work directly with your Caregiver to set their pay, schedule, and work rules
We also make things better for your Caregiver, too
Caregivers are paid more under our model which makes them happier and more motivated
Caregivers have a choice about which jobs they accept
Caregivers are able to achieve a better work-life balance
We are so confident that our winning approach will work better for you that we offer a Satisfaction Guarantee
Sound interesting? Call 844-532-6669 to learn more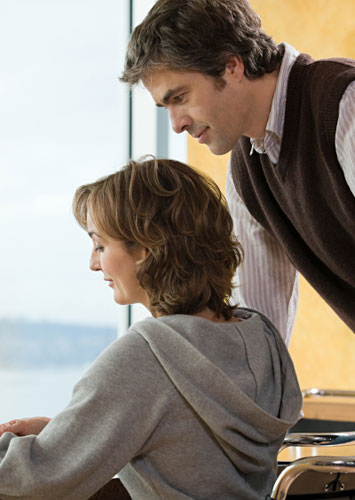 Personalized Support
We'll assign a Care Advisor to walk you thru the entire process
Our Care Advisors are available 7 days a week to ensure you have the help you need
We'll help you search for highly qualified Caregivers based on your specific needs
We'll answer your questions about the interviewing and hiring process
We'll provide access to emergency, back-up, or replacement Caregivers when needed
Our Care Advisors are seasoned professionals who have personally provided, managed, or received care themselves — they know what you are going through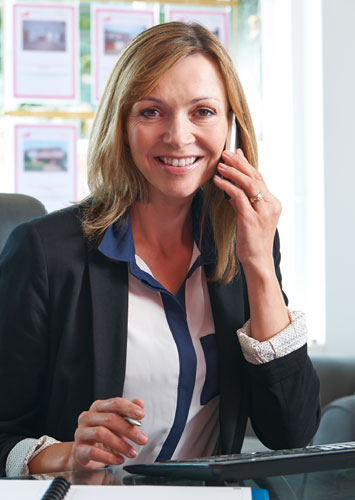 Simple Hiring Process
Hire a qualified Caregiver in as little as 24 hours
Step 1:
Speak with a Care Advisor

A LeanOnWe Care Advisor will be assigned to work closely with you
Step 2:
Review Caregiver Profiles

We'll help you search for appropriate candidates
Step 3:
Interview the Top Candidates

You can interview as many candidates as you want
Step 4:
Select & Hire the Best Caregiver

We help you hire quickly and easily
Initial consultations are free — You pay only when you hire a Caregiver
Ready to get started? Call us at 844-532-6669
What the Media Are Saying
Why We Started LeanOnWe
We're on a quest to make private home care better
LeanOnWe was born out of a personal tragedy that befell our founder Ron Gold. Ron was a successful Wall Street executive when he was hit by an SUV during a bicycle ride with friends.
Ron was lucky to survive, but spent many weeks in the hospital and emerged a paraplegic in need of care for the rest of his life.
He and his wife Betsy struggled to find and manage the many caregivers Ron needed. They saw first-hand just how challenging and expensive home care can be.
Through LeanOnWe, they are building upon what they learned to create better home care options for others.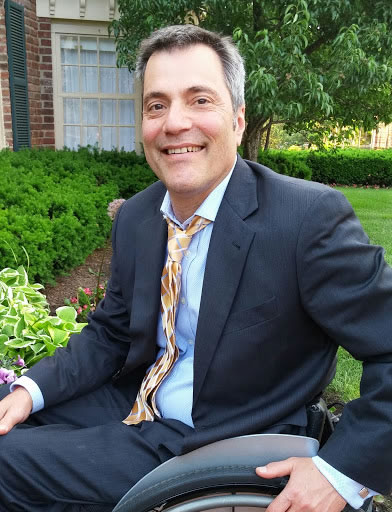 Contact Us For A
Free

Consultation
CALL
Hours: 8am - 6pm x 7 days
(and after hours if you need us)
Serving Metro New York, New Jersey & Connecticut
Serving Metro New York, New Jersey & Connecticut
Metro New York
New York City (including Manhattan, Brooklyn, Queens, Staten Island, and the Bronx), Westchester County, Rockland County, and Nassau County
New Jersey
The entire state, including Bergen County, Essex County, Hudson County, Union County, Passaic County, Morris County, and Union County
Connecticut
Including Fairfield County