How to Pay For Senior Home Care
Regardless of which home care option is best for your particular situation, the overall cost is high. With that in mind, it is important to consider the various options to cover those expenses. We've broken the options down to those that are private pay and those that are government programs.
Private pay options for in-home care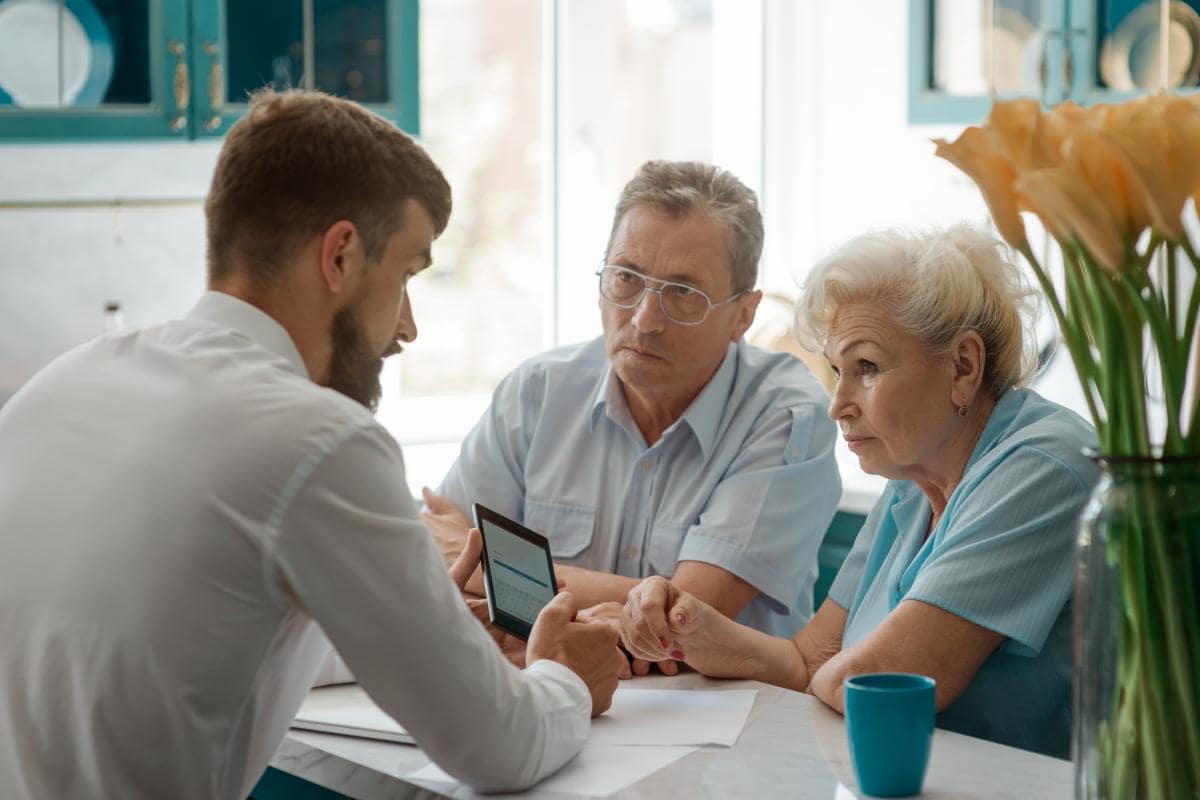 Self Funding
The most common way in which people pay for home care is literally out of the pockets of those needing the care (e.g., a parent). Tapping into personal savings, retirement funds, stocks, bonds and other liquid assets is the norm. Long-term home care planning and saving are crucial to ensure sustainability. Some also use their home equity or receive financial assistance from family.
Long-term care insurance / Hybrid Life Insurance
Long-term care insurance is specifically designed to cover home care costs associated with prolonged care needs, such as those that come with aging. Depending on the specific policy, covered care can be provided in the home, in community organizations – such as adult day care – or in a facility like assisted living or skilled nursing. The later in life one purchases such a policy the more expensive it becomes, so it is important to plan ahead. The benefits vary depending on the specifics of the policy, making it essential to ensure they align with anticipated needs and preferences. If you don't have someone we can recommend a life insurance specialist.
Life Insurance Policy Conversions

With many life insurance policies, you can sell it for the present value which can provide an immediate resource to assist in paying home care costs. This is a strong option for seniors who no longer have dependents and therefore the benefit of a payout upon their death is greatly diminished. This process can have significant tax implications; it's crucial to consult a financial advisor before going this route.

Reverse Mortgages

A reverse mortgage allows homeowners to convert a portion of their home's equity into cash without having to sell their home or take on additional monthly bills. This strategy can provide a significant source of funds for in-home care. The owner of the home does not need to move out of the home and can pay back the loan upon selling the house. We can recommend reverse mortgage specialists.

Home Care Loans

These are loans specifically designed to cover the costs of in-home care. They are generally used for bridging the gap between when care is needed and when other funds like Long Term Care insurance (LTCi) become available. This is useful as there can be an "elimination period" or "waiting period" of up to six months before an LTCi policy becomes available to the insured.

Government Programs

Medicare

Many people assume that Medicare covers home care but in the vast majority of scenarios, it does not. It will cover medical expenses for a short period of time (usually only a few weeks) immediately upon discharge from a hospital or skilled nursing facility.

Medicaid

Medicaid is a government program to help low-income seniors with limited resources pay for senior care. Though a federal program, it is administered state by state. New York State has one of the most robust in the country where there are two different Medicaid programs: Community Medicaid which covers care at home, such as personal care aide (caregiver), and Chronic Medicaid, which covers nursing home care. The Department of Health will generally determine eligibility. At present there is no look back for Community Medicaid but that may change in 2024. NJ has something similar but much more restrictive. We can recommend attorneys and other experts to walk you through the process.

Veterans Benefits

Veterans and their spouses may be eligible for home health care benefits through the Department of Veterans Affairs (VA). The VA provides a Pension Benefit Program that can offset the costs of certain types of in-home care. This program is "means-tested," so eligibility is based on financial need and usually requires that the veteran served during a time of war.

What does home care cost?

Comparing total costs isn't as helpful as comparing the different categories that add up to the total cost. The following are the costs associated with homecare:

Paying the caregiver

Certainly, this is the most important component of the cost for care: Actually paying the person caring for your loved one. And you want this to be as high as possible relative to the full amount you're paying. But with a home care agency, this amounts to only about 50% of the full payment for care. On the other hand with LeanOnWe, it generally represents 75 - 85% of your total payment.

Administration for the caregiver

Home care agencies provide an important and necessary service. But providing the service isn't inexpensive. A home care agency needs to support a physical office, nurses, caregivers, administrative staff, the HR function and salespeople. They will need a care of plan for each potential customer and will need to make periodic visits to the patients. Some smaller agencies will do it with a more skeleton staff.

This is all well and good but not everyone needs a care of plan and nursing oversight. Many don't need it and are happy to manage the care on their own with family. These people are the perfect LeanOnWe customers.

LeanOnWe makes managing the care easy to do. We also have a preferred relationship with our payroll partner. HomePay can easily and legally streamline the payment process.

Why use LeanOnWe

LeanonWe is an excellent alternative to hiring a homecare agency, here are the pros and cons.

Pros of using LeanOnWe

You have access to a wide array of pre-vetted caregivers and have full control of the care.
Private caregivers can provide a wide range of services and may work anywhere from a few hours a week to full-time.
You and your caregiver define your work arrangement together, without agency or state regulations.
You negotiate rates with your caregiver and pay him or her directly.

Cons of using LeanOnWe

You are responsible for all employment issues (though LeanOnWe has partnered with a payroll company specializing in homecare to make it easier for you).
You are responsible for supervising the care and managing the schedule.

Ready For Your

Free

Consultation?

CALL

Hours: 8am - 6pm x 7 days
(and after hours if you need us)

Serving Metro New York & Connecticut