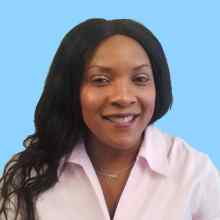 About Me
I used to be in the telecommunications field for 20 years where I had to communicate with a lot of people. Moving to the United States, I decided to pick up a career in the healthcare field because I am very good at communicating with others. I have worked as a Certified Nurse's Aide since 2007. I love listening to the concerns of my clients. I love this job because I get to meet different people with different concerns, and I am able to help them one way or another. As a caregiver, I am very friendly and I keep the clients' information private and confidential. I am very caring, and I allow my clients to express themselves. I make sure I listen to their needs and pay attention to every detail. I am a very hardworking caregiver. For fun, I like to go shopping, listen to relaxing music, and spend time with my family.
Recommendations
My mother had cancer and Heather cared for her for over two years, until my mom passed. She came on the weekends, and would help me out during the week when I was in a bind. She is so nice and so good and my mother loved her. Heather got mom to eat, which is often challenging for a person with cancer. She cooked delicious meals and then blended them so mom could eat them. She took care of her colostomy bag and mom's personal care. My mother loved when Heather sang to her and combed her hair, and often wanted Heather just to lay next to her. I knew that my mother was well taken care of when Heather was there and if I ever need a caregiver, I would trust Heather to care for me.
- Fay R., New York
Heather came in to care for my father every other Saturday and Sunday during the day. He had metastasized cancer, and she was with him for a little more than a year until he died in January 2019. Heather was as dependable and reliable, and my father loved her. Heather's responsibilities increased as my dad's illness progressed. She helped him bathe and dress, reminded him to take his medications, and monitored his vital signs. His place was always clean, and I got a detailed report at the end of each day and a call if there was something out of the ordinary that I needed to know. I have no hesitation in recommending Heather as a wonderful caregiver.
- Tricia J., New York
Work Locations
Manhattan
Queens
Long Island
Westchester
Specialities
Alcohol or Drug Dependency
Alzheimer's
Blind
Cancer
Dementia
Depression
Developmentally Disabled Adults
Diabetes
Mobility
Paralysis
Parkinson's
Stroke
Wounds
Degrees & Certificates
Certified Nurse Aide/Assistant, Licensed
Transportation to Job
Can Drive: Yes
Public Transportation: Yes
Car: Yes