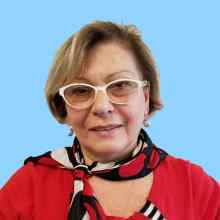 About Me
I love taking care of the elderly and keeping them company. I always try to make my clients happy and I am always with them to help prevent any immediate falls or accidents. I cook and bake for my clients. I am very observant and take notes of any changes, and report them to the proper person when the need arises. I make sure I give my clients their privacy whenever needed and make sure I always involve them in any activities or have conversations with them. I am very patient and calm. I am also very professional when it comes to my job. I make sure I complete the necessary tasks on time and efficiently. My hobbies include listening to music and playing the piano when I have the chance. I also like to dance, sing, and watch television.
Recommendations
Tamar worked as an aide for my mother for 12 years from 2006 to November 2018. She was trustworthy, caring, and honest. When the job began, my mom was already in a wheelchair, however, she was cognitively in perfect condition. Tamar was a companion to my mom and they became close friends. They would shop, prepare meals, discuss books that mom would read and then discuss with Tamar. Each shared confidences about their own family. They traveled together to join the family on a vacation or holiday celebration. Tamar accompanied my mom to Florida on an annual winter stay, which would be from 3-5 months at a time. Tamar was responsible to take my mom to doctors and therapy, and keep track of all her appointments that were necessary for her well being. She shopped for food and prepared meals and many times mom took her out to eat; later on Tamar took mom out to eat. She made several dinner or lunch meals when mom had invited friends over. When my mom was no longer capable of inviting her friends, Tamar did it to cheer her up and make her happy. She even organized and prepared a several-course meal, making her birthday lunch for several of my mother's friends. My mother was always sure not to leave the house without looking just right. Going to the beauty parlor was of most importance to her and Tamar continued to keep her looking that way, even when she was incapable of taking care of herself. She made sure to keep her appointments on a regular basis for hair and nails. Tamar kept my mother groomed beautifully. She never took her out with her looking "put together," as she knew my mom was happiest that way. So many times I would meet people who would tell me that they met my mother and she looked stunning. Tamar would accompany my mother to all family celebrations, was responsible for dressing and bringing all the new things necessary so she could enjoy and be happy and comfortable. She was like a member of the family and would accompany me while we sat in one emergency room or stayed in one hospital room one after another. I believe Tamar enhanced my mother's life by taking such good care of her. I recommend Tamar without reservation, as an aide or caretaker of an elderly or needy person.
- Susan S., New York
Tamar was a caregiver for my mother for about four years from 2003-2006. Tamar is an excellent employee. She is dependable and compassionate. She handles herself in a very professional manner. She will be valuable and an asset to anyone that hires her. After my mother passed, we recommended Tamar and anyone will be lucky to work with her.
- Sidney U., Connecticut
Work Locations
Manhattan
Brooklyn
Queens
Bronx
Staten Island
Long Island
Westchester
Rockland
Northern New Jersey
Central New Jersey
Southern Connecticut
Specialities
Advanced Dementia
Alzheimer's
Bipolar
Brain Injury
Cancer
Cardiac Condition
Dementia
Depression
Developmentally Disabled Adults
Diabetes
Hoyer Lift
Mental Illness
Mobility
Multiple Sclerosis
Newborns
Oxygen
Paralysis
Parkinson's
Stroke
Wounds
Dietary Specialities
Diabetic
Kosher
Liquid
Low-fat
No Salt
Puree
Vegetarian
Degrees & Certificates
Bachelor's in Music, Tbilisi State University, Republic of Georgia
Home Health Aide, Licensed
Transportation to Job
Can Drive: No
Public Transportation: Yes
Car: No