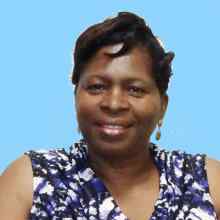 About Me
I have been a caregiver for almost 20 years for children and seniors. In my heart, I feel that everyone should be loved. I know that caregiving is the right career for me. The more I go along in this profession, the more I learn. For example, I have taken many continuing education training courses to increase my knowledge. Some of these trainings include Understanding Alzheimer's and Dementia as well as Administering Medication trainings. I am very devoted to being a caregiver; and it brings me much joy. I am a patient person and I love to take care of people. I take pride in making sure that my patients are clean and well-groomed. I provide them with as much affection and love as they need, no matter what the circumstance. I am very devoted to my patients and I am extremely compassionate about the work that I do. I am a very loving person and treat all of my patients with respect. In my free time, I like to go to church -- and I also love shopping.
Recommendations
Please be advised that Pearleta was employed by me as a health care aide during my time of convalescence from a major surgery. Her services included light housekeeping, providing meals, showering, tending to my personal needs, and supervising and monitoring my physical therapy. She also provided transportation for me whenever necessary. I can honestly say that if it were not for her services, which were provided with integrity, honesty, concern, and professional and personal commitment to her responsibilities, my recovery would not have been as successful and stress-free as it was. As a result, I would not hesitate recommending Pearleta in any health care capacity. I feel fortunate to have had her work with me.
- Abby B., New Jersey
I have worked with Pearleta for the last seven years since about 2007. During the course of her employment she has been employed in a variety of positions for many different clients all with varying needs- ranging from simple to very complex. She has clearly demonstrated her ability to perform the required tasks for each client in a more than satisfactory manner. She is a good team member. She has caring, reliable and dependable. She frequently has gone over and above the required care plan to make certain that the client is safe and well provided for. This may have involved going to the store for special medications or errands for the client on her own time. She is always pleasant and professional, well groomed and easy to get along with. She has a good rapport with her clients and an outgoing personality.
- Anne R., New Jersey
Work Locations
Northern New Jersey
Central New Jersey
Specialities
Advanced Dementia
Alzheimer's
Cancer
Cardiac Condition
Dementia
Diabetes
Mobility
Paralysis
Parkinson's
Special Needs Children
Stroke
Degrees & Certificates
Certified Nurse Aide/Assistant, Licensed
Home Health Aide, Licensed
Transportation to Job
Can Drive: Yes
Public Transportation: No
Car: Yes