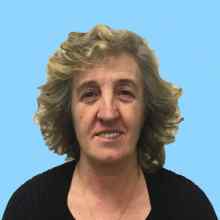 About Me
At a young age, I started taking care of elderly clients with dementia and Alzheimers, Parkinson's, and other diseases of aging. I also cared for my husband who suffered from cancer for more than two years and for my grandmother for five years after her stroke. I had the opportunity to attend nursing school in Italy, and although I didn't graduate, I did gain amazing knowledge from the courses I completed and those studies contributed tremendously to the care I provide today. I am happy to assist clients in various situations. I'm very optimistic and I believe there is a positive outcome in every situation. My goal is to keep each client happy, safe, and comfortable. I am very compassionate, calm, determined, and gentle. I like to help my clients with cooking, light housecleaning, and personal care such as showering, shampooing, and dressing. My hobbies are crocheting, needlepoint, sewing, cooking, and watching great movies.
Recommendations
Giuseppina was my mother's caretaker for ten years from 2007 to 2017. My mother was suffering from dementia and had other health issues, including arthritis. Giuseppina was responsible for caring for her on a daily basis by feeding her, bathing her, and providing her with necessary personal care as well. Giuseppina was able to adapt as my mother's condition worsened. I felt so much comfort in knowing that my mother was so well taken care of. Giuseppina was very caring with my mother, and always kept her very clean. Giuseppina also made sure my mother was well-nourished. I highly recommend Giuseppina as a health care aide. She has a natural talent to help people and truly cares and loves her job. She is an asset to any family in need.
- Lila B., New York
Work Locations
Manhattan
Queens
Long Island
Specialities
Advanced Dementia
Alzheimer's
Cancer
Colostomy
Dementia
Depression
Diabetes
Feeding Tube
Hospice
Hoyer Lift
Mobility
Newborns
Oxygen
Paralysis
Parkinson's
Stroke
Trach
Dietary Specialities
Celiac
Feeding Tube
Liquid
Low-fat
No Salt
Puree
Vegan
Vegetarian
Degrees & Certificates
Nursing Studies, Clinica San Giuseppe, Italy
Home Health Aide, Licensed
Transportation to Job
Can Drive: Yes
Public Transportation: No
Car: Yes
Ready For Your
Free

Consultation?
CALL
Hours: 8am - 6pm x 7 days
(and after hours if you need us)
Serving Metro New York & Connecticut