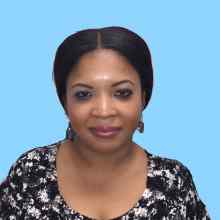 About Me
I have been a caregiver for 10 years and I love taking care of the elderly because I was raised by my grandmother. I know I am very caring, reliable, trustworthy, and I always make my patients feel comfortable. I've worked with patients with stroke, heart attacks, dementia/Alzheimer's, and also patients on hospice. I love taking care of people and giving them my all, because I know I will need an attentive caregiver one day. I like to make my patients feel happy and not depressed. I make sure I give them the right treatment and treat them as if they were my family. I love to cook in my spare time and I also love to run/jog. When I can, I like to travel and spend time with friends and family. I have a very easy going and laid back personality.
Recommendations
Johanne worked as a home health aide for my mother for six months in 2016. She is smart, attractive, energetic, and wonderfully good-natured. She brings an unusual amount of optimism and empathy to her work. And she has a special capacity for understanding the situation of very old people: when logic is no longer available and dignity becomes more important than ever. Johanne has an extremely strong commitment to meeting all the requirements of the job. She helped my mother maintain a high level of cleanliness and overall good hygiene. She shopped for food, and made sure that my mother ate her meals and took her medications. She was dedicated to her safety. Beyond meeting all of these basic requirements, Johanne really wanted my mother to have fun, to be engaged, to look her best. She organized each day around going to concerts, movies, lectures, and other suitable activities that the residence offered, and trips to Riverside Park. My mother was often ambivalent about making the effort, but Johanne urged her to go, usually successfully, with the result that my mother did leave her apartment for a great many stimulating and engaging experiences. And despite her 95 years, when my mother was with Johanne, she was always well-dressed and coiffed, and her makeup was good. Finally, I must note that others who encountered Johanne in the assisted living residence spoke to me about what a wonderful aide my mother had and how well she worked with my mother. Indeed, she worked exceptionally well with my sister and me, too. Her communications to us were clear and timely, and she responded immediately to our queries, using text messaging. I cannot recommend Johanne more highly. She is a wonderful person.
- Rickie S., New York
Johanne was with my father for about 2 years. My father couldn't walk, so Johanne was helpful in assisting in his movements. She prepared his foods, helped with bathing, and cleaning. She was always willing to help out with any task we asked of her. She was always on time and very reliable. My father really liked Johanne and we knew we could always count on her. You will not be disappointed with Johanne.
- Regina B., New York
My mother had cancer and Johanne lived in 4 days a week to help care for her from 2011-2013. She cooked meals and fed my mother and helped with her hygiene. Mom liked her a lot - they became friends. Johanne is professional, reliable, friendly, and trustworthy. I wouldn't have had her in my home for two years if that was not the case.
- Cyndie A., Florida
Work Locations
Bronx
Brooklyn
Staten Island
Queens
Long Island
Manhattan
Westchester
Rockland
Northern New Jersey
Central New Jersey
Southern Connecticut
Florida
Specialities
Advanced Dementia
Alzheimer's
Bipolar
Brain Injury
Cardiac Condition
Catheter
Deaf
Dementia
Depression
Diabetes
Hospice
Mobility
Oxygen
Paralysis
Parkinson's
Stroke
Wounds
Degrees & Certificates
Practical Nurse, Graduate
Home Health Aide, Licensed
Transportation to Job
Can Drive: Yes
Public Transportation: No
Car: Yes