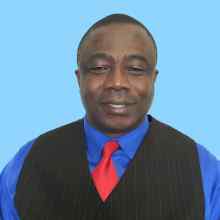 About Me
I lived with my grandfather for about 10 years and that is when I developed an interest for working with the elderly. I became used to living with him and helping him. When he passed, I came to the United States and became a licensed Home Health Aide and then I studied for and earned my Certified Nurse Aide credentials. I started out by working at group homes for people with mental disabilities. I have been a caregiver for almost 10 years. I love it because it's part of me and it's the field I want to be in. When I'm not working, I enjoy walking, swimming, and fishing. I also like to watch the news. I have a lot of experience and anywhere I go, I do my best and my clients are happy with me.
Recommendations
I am very pleased to recommend Isaac. Isaac has worked as a direct caregiver for my 36-year-old son, Anthony, from 2010-2013. Anthony's diagnoses of autism, mental retardation, intermittent explosive disorder, seizure disorder, and obsessive-compulsive disorder present many challenges for anyone dealing with him in any capacity. Isaac has an innate calmness and a seemingly limitless amount of patience in handling Anthony's numerous outbursts that occur on an almost daily basis. He has exercised wise decision-making skills and a good measure of "common sense" when working with Anthony at home accompanying him on activities in the community. This has been a tremendous help in ongoing efforts to increase Anthony's job opportunities and develop appropriate social skills. Isaac is professional in his appearance as well as being polite and friendly when speaking to everyone with whom he has contact. He is an honest, dependable, extremely reliable employee.
- Mary S., Connecticut, 03/2015
Isaac is a very kind, caring individual. He is also a very nice person. He has a great sense of humor. At times he can be quiet, but that was just what my cousin needed. Isaac has the ability to make the day a little bit brighter. He was very encouraging for my cousin, and you could see he had a compassion for what he does. Isaac has a lot of physical strength, being able to move my cousin around as necessary. When I would leave the house and take care of things, I felt comfortable knowing that Isaac was there with my cousin. He made sure that all of my cousin's needs were met. He is a very trustworthy and honest person and I recommend him highly.
- Vance F., Connecticut, 03/2015
Isaac is the best! He was a caregiver for my uncle. Sometimes I would think my uncle loved Isaac more than he loved me. Isaac is a very caring person. You can really tell that he loves what he does. He treated my uncle as if he was his own family. He's a great cook and my uncle loved whatever Isaac made for him. Isaac also has a great sense of humor. They had a great relationship. My uncle still asks for Isaac to come back and help out. I would most definitely recommend Isaac to a friend or anyone.
- Belen V., Connecticut, 03/2015
Work Experience
Quality Care Services LLC, Westport, CT
Work Locations
Southern Connecticut
Westchester
Specialities
Advanced Dementia
Alcohol or Drug Dependency
Alzheimer's
Bipolar
Brain Injury
Cancer
Cardiac Condition
Colostomy
Dementia
Depression
Developmentally Disabled Adults
Diabetes
Feeding Tube
Hospice
Hoyer Lift
Mental Illness
Mobility
Multiple Sclerosis
Oxygen
Paralysis
Parkinson's
Special Needs Children
Stroke
Trach
Wounds
Dietary Specialities
Diabetic
Feeding Tube
Kosher
Liquid
Low-fat
No Salt
Puree
Vegetarian
Degrees & Certificates
Nurse Aide/Assistant, Graduate
Transportation to Job
Can Drive: Yes
Public Transportation: No
Car: Yes