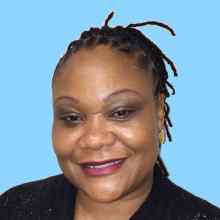 About Me
I had an aunt and she was living in the United States for a while. She went back home to Jamaica and 3 days later she had a massive stroke on her left side. I decided to go to Jamaica and visit. I stayed there for 4 months to take care of her. After taking care of her, I decided that I really enjoyed it. I came back to the United States and I went back to school and received my health care certificates. I applied to nursing homes and hospitals. I worked there for a couple of years and enjoyed what I did. Nursing has become a part of me. I realized that caring for others is just my passion. I love the elderly, and I learn a lot from them. I like to help them to reach their goals and get better -- it's extremely rewarding for me. I'm easy going, very friendly, and reliable. I'm a compassionate and honest person as well. For fun, I like to travel, and I love to listen to music. I love reading. I love to spend time with my girls and take them to the mall or to the movies. I just love life, and I'm a fun person to be around.
Recommendations
I was the Power of Attorney for Mrs. Helen. Opal was terrific with Helen. She needed full care and I could count on Opal to make sure she had everything she needed. Helen was in a nursing home and I hired Opal for additional care. She was very professional, she was reliable, and she was very attentive to all of Helen's needs. She made sure she ate, she made sure she was cleaned properly, and she kept me informed if Helen needed anything. I was very happy with the care she provided and I am happy to recommend her to other families.
- Rita G., New York
Opal has been working as a caregiver for my wife for over a year now, starting in 2014. At first, Opal was our overnight aide coming to us at our house. My wife suffers from dementia and also Parkinson's. The medication did not connect and caused some issues with her nerves so we had to recently put my wife in a nursing home because the house was not suitable for her needs. Opal continues to be my wife's caregiver at the nursing home and goes there about 3 days a week. She cares greatly for my wife. Opal helped out originally with showering, laundry, and did some light housekeeping. Now, at the nursing home, she is more of a companion type and helps my wife with some tasks there. She always makes sure she looks very nice by doing her hair or make-up. I have the highest regard for Opal. She is intelligent, caring, and dependable. She knows how to take care of her patients. She is like a member of our family and I highly, highly recommend her.
- Jerome G., New York
I am writing this on behalf of Opal, who took care of my mother, Ruth, from September 2008 until April 2011. During that time, Opal helped my mother with bathing, dressing, shopping and cooking. As my mother's illness progressed, Opal accompanied her to kidney dialysis and doctors appointments, administered medications, and monitored her blood pressure and feeding tube. Opal is an extremely kind, compassionate, and responsible person, who has the good judgment and common sense to deal with any situation. She earned the respect of every doctor, nurse, physical therapist, and medical technician who treated my mother in the hospital or at home and every one of them said that she was doing an excellent job. On a personal level, Opal was a great source of comfort and support for my mother and she truly became a member of our family. I count my blessings every day that Opal came into our lives during such a difficult time. In short, Opal is an extraordinary person and the "good standard" of health care for the elderly. I highly recommend her.
- Deborah L., New York
Work Locations
Manhattan
Bronx
Westchester
Southern Connecticut
Specialities
Advanced Dementia
Alcohol or Drug Dependency
Alzheimer's
Bipolar
Blind
Brain Injury
Cancer
Cardiac Condition
Catheter
Colostomy
Dementia
Depression
Developmentally Disabled Adults
Diabetes
Feeding Tube
Hospice
Hoyer Lift
Mental Illness
Mobility
Multiple Sclerosis
Oxygen
Paralysis
Parkinson's
Stroke
Trach
Wounds
Dietary Specialities
Diabetic
Feeding Tube
Halal
Kosher
Liquid
Low-fat
No Salt
Puree
Vegan
Vegetarian
Degrees & Certificates
Nurse Aide/Assistant, Graduate
Nurse Technician, Graduate
Transportation to Job
Can Drive: Yes
Public Transportation: No
Car: Yes