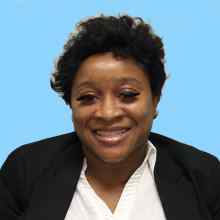 About Me
In Jamaica, I attended secondary high school and did child care courses. Then I started working in a school for students who are mentally disabled and I fell in love with working with patients from that moment on. I came to the United States in 1990 and two years later, I went to school for my Home Health Aide license. During the course of time, I upgraded my schooling and received my Certified Nurse Aide license. I worked at a major New York hospital for 7 years as a Certified Nurse Aide. I went further into working with the mentally challenged patients, which I love. I love to see their innocence and help them to perform their daily chores/activities. I have also worked in an assisted living facility as a Home Health Aide. I love to give care, and I like to take my patients down memory lane. I love to hear their memories. Most of all, I like to help them with tasks that they cannot do for themselves. I love to communicate with them. I'm a happy-go-lucky person. When I'm not working, I love to be around my family and we often have family dinners at my Mom's or cousin's house.
Recommendations
It is with pleasure that I recommend Kharon for employment as a private duty aide. I have known Kharon for over three years during which time she worked as a private duty aide taking care of my ailing aunt. My aunt had Parkinson's disease as well as dementia. During her employment, I was consistently impressed with Kharon's dedication to details and patient care. Kharon fixed meals for my aunt, bathed her, changed her clothes, and did light housework. Kharon is motivated and attentive to small details. I know that my aunt enjoyed Kharon, especially conversing with her. I am confident that she will devote herself to any position with a high degree of diligence. I recommend Kharon without any reservation. I am confident that she will be an excellent caregiver.
- Denise W., New York, 10/2014
I hired Kharon as a home health aide from June 2002-July 2003 to care for my blind husband. Her duties included, but were not limited to, light house cleaning, preparing meals, and running errands when necessary. She is a very hard working, reliable, and committed employee. It is without a doubt that I highly recommend Kharon for a caregiver position.
- Marella R., New York, 10/2014
Work Experience
E Services For Children And Families, NY
R. Community Services, NY
Work Locations
Manhattan
Bronx
Brooklyn
Queens
Westchester
Specialities
Advanced Dementia
Alcohol or Drug Dependency
ALS / Lou Gehrig's Disease
Alzheimer's
Bipolar
Blind
Brain Injury
Cancer
Cardiac Condition
Catheter
Colostomy
Dementia
Depression
Developmentally Disabled Adults
Diabetes
Feeding Tube
Hospice
Hoyer Lift
Mental Illness
Mobility
Multiple Sclerosis
Oxygen
Paralysis
Parkinson's
Special Needs Children
Stroke
Trach
Wounds
Dietary Specialities
Diabetic
Feeding Tube
Kosher
Liquid
Low-fat
No Salt
Puree
Vegetarian
Degrees & Certificates
Home Health Aide, Licensed
Transportation to Job
Can Drive: Yes
Public Transportation: No
Car: Yes
Ready For Your
Free

Consultation?
CALL
Hours: 8am - 6pm x 7 days
(and after hours if you need us)
Serving Metro New York & Connecticut