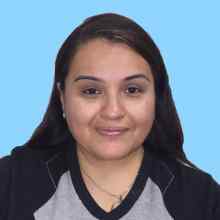 About Me
I always put myself last because I want to make sure that people who need help are taken care of first. I did Certified Nurse Aide coursework and training about 20 years ago and I have loved this job ever since. I like to have conversations with my patients so they don't feel so alone. I definitely like to hear their stories, and sometimes they give me some great advice. I'm outgoing, always smiling, and I have a sense of humor. I like to go above and beyond for my patients. I just like spending time with people who I can help, it's always been a part of me. I just like to put smiles on other people's faces. When I'm not at work, I like to go to the movies with family and friends. I like to do some good shopping, only about twice a year though. And I like to travel, especially going to different countries or different states. I like to keep myself busy.
Recommendations
I highly recommend Teresita. She is dependable, kind, and very caring. Her patients love her and the patients feel really cared for under her care. I would say I have known her in a caregiving setting for over 8 years. She is conscientious and hard working. And she is thorough. Her residents at our nursing home always look clean, well put together, and well cared for. She would be an asset to anyone.
- Laura F. Supervisor, Nursing Home
Teresita is an excellent caregiver. She is sweet, bright, and conscientious. She provides good care for my daughter and she is always punctual. Teresita is very cooperative and does everything I ask in caring for my daughter. I couldn't ask for a better caregiver. You will never be disappointed in her services.
- Karina C., New York
Teresita has been my daughter's caregiver and babysitter for several years now and she's a wonderful person with excellent work ethics. I truly trust her with my daughter and to make the best decisions for my child when I'm not around. Based on her overall dependability and work ethic, I would definitely recommend her to anyone.
- Sandra D., New York
Specialities
Alzheimer's
Brain Injury
Cardiac Condition
Dementia
Diabetes
Feeding Tube
Hospice
Hoyer Lift
Oxygen
Paralysis
Parkinson's
Stroke
Wounds
Degrees & Certificates
Certified Nurse Aide/Assistant, Licensed
Transportation to Job
Can Drive: Yes
Public Transportation: No
Car: Yes