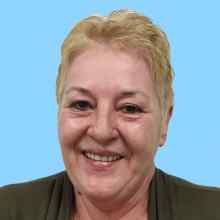 About Me
I used to work in a restaurant for many years and after a while it became difficult to keep up with the physical work and very demanding hours. I started talking to a lot of clients in the restaurant who needed some help at home so I started helping them a little at a time. I left the restaurant and found my first permanent client. I help my clients with whatever they need me to do: bathing, dressing, shopping, preparing meals, companionship. When I am with my clients, I love developing a relationship with them. I learn to care for them as a person and they got to know me. It's a good relationship that we develop together.
Recommendations
Greta took care of my mother who was 95 years old for around six months until she passed. My mother was very alert for her age and she just needed a little looking after. Greta would come and help my mother with bathing, dressing, getting her hair done. She prepared her meals and accompanied her shopping, to the hairdresser, and at times, to doctor's appointments. I was absolutely blessed to have Greta's help. She developed a great relationship with my mother. She was kind, very thoughtful, and very professional, and my mother felt very safe and comfortable having Greta with her. I highly recommend her.
- Barbara M., New York, 8/2015
Greta has been my caregiver for almost six years. She helps me with everything from bathing, to getting my clothes, and getting dressed. She makes sure the house is clean and cooks all of my meals. I am very happy with Greta's care. She takes me to my doctor appointments and makes sure I take my medication correctly. She is very knowledgeable and keeps track of my medications refills. She is very nice and very professional. I trust her when she is around the house and I enjoy her company.
- Stephen S., New York, 8/2015
Specialities
Advanced Dementia
Alzheimer's
Bipolar
Brain Injury
Cardiac Condition
Catheter
Deaf
Dementia
Depression
Developmentally Disabled Adults
Diabetes
Feeding Tube
Mental Illness
Mobility
Multiple Sclerosis
Oxygen
Paralysis
Parkinson's
Stroke
Wounds
Dietary Specialities
Celiac
Feeding Tube
Kosher
Liquid
Low-fat
No Salt
Puree
Vegan
Transportation to Job
Can Drive: Yes
Public Transportation: No
Car: Yes
Ready For Your
Free

Consultation?
CALL
Hours: 8am - 6pm x 7 days
(and after hours if you need us)
Serving Metro New York & Connecticut