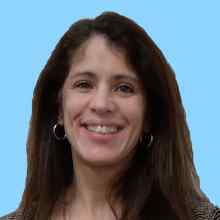 About Me
When I was a child, I loved going to the Emergency Room. I had a passion for nurses and doctors and I looked up to them. I envisioned being a nurse when I was a little girl, and they say it's in your blood. I truly enjoy helping others; it comes from my heart. At the end of the day, it's a good feeling know that you helped someone and put a smile on their face. It makes me feel good helping others. I am a very bubbly and happy-go-lucky type of person. I'm also very friendly (I would make friends with anyone) -- that's my nature. Cooking is my hobby, and I love trying different recipes daily. I also love music and I love the beach.
Recommendations
Vilma is an extraordinary nurse whose loving, conscientious, and attentive at-home care of my mother helped her survive some very perilous health setbacks in 2014 and 2015. I unreservedly recommend Vilma to anyone in need of home nursing. She is one-of-a-kind. Vilma began caring for my mother in early 2014, and went on to become the primary nurse caring for Mom through multiple painful spinal compression fractures, rib fractures, infections and declines through and until her death on Sept. 2, 2015. When my mother was becoming dispirited by the ever-changing parade of agency nurses and aides clocking in and out of 8-hour shifts, Vilma volunteered to lead a core of nurses who would inject some consistency into my mother's daily care. Her official job was to stay awake to care for my mother on five overnight shifts each week, but she often worked far more hours, especially on weekends. When other nurses went on vacation or were unavailable or when aides called out sick, Vilma frequently stepped up and came in early, or covered the open nursing shifts. She never took a sick day, never complained about sometimes hazardous winter driving from her home nearly an hour away, always came to work with a smile on her face, and was always on time. You could set your clock by her arrival in the driveway at 9:58 p.m. for the start of her shift at 10 p.m. When Vilma saw that something needed to be done, she just took care of it -- without being asked. When my mother was doing particularly poorly, she hesitated to heave her alone with aides who usually lacked the skills and judgment she had in such abundance. That was particularly true during my mother's final hospitalization from July 21 through Aug. 1, when Vilma would work from 10 p.m. through 2 p.m. the next day, drive home, shower, see her family and be back in time for the next 10 p.m. shift. A sure sign of her devotion: Vilma never left my mother's side during the last 24 hours of her life. My mother suffered from several major chronic illnesses as well as the acute pain of the bone fractures from severe osteoporosis. She also had skin problems, such as yeast that developed in moist areas and sometimes skin tears, which could worsen in the course of a single shift if ignored -– and Vilma never ignored them. My mother had advanced heart failure that left her dependent on oxygen 24/7; osteomyelitis (a bacterial infection of the bone) that required lifetime antibiotic treatment, osteoporosis, low thyroid, vertigo, and poor vision from both glaucoma and macular degeneration. She needed help with all daily activities and could never be left alone. As her nurse, Vilma's job was to assess my mother through both vital signs and careful observation when she arrived for a shift, through that shift, and at the end of that shift. She was meticulous about communicating that information to the aides, or the other nurses, or sometimes both, who took over after she left. She kept the best written records of anyone who worked with my mother, and relentlessly tried to improve the shift-to-shift communication in the house. Vilma was responsible for laying out my mother's daily medications and adjusting doses as needed. She tracked narcotics diligently. She had excellent medical judgment to inquire about when a drug dose might need to be raised or lowered. She learned to read my mother's nonverbal cues about pain or mood. Like everyone involved in Mom's care, she was charged with repositioning my mother every 2 hours, and in the last weeks of her life, every hour throughout the day and night. She also was charged with getting my mother safely through her day, which included keeping her from falling as she maneuvered her walker between first-floor rooms. Vilma was particularly good at training new home health aides in caring for my mother, working with them to prepare breakfasts and lunches to my mother's exacting standards, teaching them how to handle the oxygen machine to which Mom was tethered the last 2.5 years of her life. Vilma was remarkably adept at encouraging my very fearful mother to get up and move. Where other aides and nurses simply accept my mother's resistance as a given, Vilma rarely took a 'no' for an answer. She knew that with someone as frail and fearful as Mom, you had to re-direct, re-frame and not give up. She was right. Of the many nurses who cared for my mother in the last couple of years, Vilma was far-and-away the best. She was the most attentive, the most conscientious and the one who treated my mother's care as an around-the-clock job, so much so that she checked in with me on her days off and even after she'd gone home. Vilma made sure my mother was meticulously washed and her fragile skin properly moisturized and medicated, from her face down to her toes. She worked hard to get other caregivers to recognize the importance of fastidious hygiene to protect against bedsores, skin breakdown or skin infections. She made sure my mother's hair was neatly brushed, her clothes clean and color-coordinated, and that Mom had her calendar and phone by her side whenever she moved from room to room. She also knew how to make my mother laugh –- a talent that you cannot put a price on. Of all the caregivers who worked in our house and were supposed to keep my mother's surroundings neat and clean, Vilma took that the most to heart. She began every shift by washing her own hands, then wiping down and disinfecting every surface with which my mother -– or her food – had contact in a day. She didn't have to be asked to do laundry, she just did it. She didn't have to be asked to change my mother's bedding when it became soiled, she took care of it well before it reached that point. When other caregivers would leave a mess behind, she never hesitated to clean it up. It was all about taking care of my mother, no matter what else. Vilma was the person my mother trusted most among her caregivers, and someone whom I trusted not just with my mother's health, but also with running the house in my absence. She handled petty cash with which to pick up medications, medical supplies, and groceries that might run low when I had to be away. Vilma was exceptionally good at inventorying everything Mom needed. She contacted drugstores and doctor's offices on my mother's behalf, helped stay on top of the suppliers of oxygen tanks and other equipment that needed to be ordered periodically, or sometimes serviced. She monitored supplies of Mom's favorite foods, which were key to maintaining her strength and (limited) mobility, and of staples we needed for the rest of the house. As my mother's top cheerleader, Vilma knew how to remind my mother about her children and grandchildren when she was feeling low. She put pictures of the grandchildren in front of her, reminded her of the kids' funniest lines, encouraged her to call friends -– even though she could not see to dial their phone numbers herself. She engaged my mother by asking her questions about her rich past and helped my mother retain as much dignity as possible even as she was losing her independence and control of her body. She liked to remind my mother, "You're the boss!" whenever possible. She never talked down to my mother. The person who lands Vilma as his or her nurse will be one very lucky person.
- Jane A., New Jersey, 09/2015
Vilma worked with us for about a year in 2013. My dad was very ill, he suffered from a stroke. He wasn't able to talk or swallow. My mother was there too, Vilma wasn't really providing care for mom at that time. We had a few caregivers that were on my parents' case. We had a steady live-in and Vilma did the overnight shifts as well. She had to feed Dad and check his catheter. She did everything for him. She is very good at her job, I'm not familiar with the health care field, but I could tell Vilma is top notch. Vilma was great with my kids and the whole family loved her. We never had any complaints about her. She is very pleasant and did a great job. She still calls to check in on Mom. She also came to the funeral and wake for my father, which was very nice. I recommend her highly.
- Tom C., New Jersey, 09/2015
Specialities
Dementia
Wounds
Cardiac Condition
Oxygen
Alzheimer's
Paralysis
Feeding Tube
Parkinson's
Hoyer Lift
Diabetes
Hospice
Brain Injury
Stroke
Mobility
Degrees & Certificates
Practical Nurse, Licensed
Transportation to Job
Can Drive: Yes
Public Transportation: No
Car: Yes