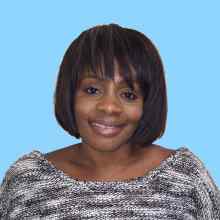 About Me
When I was a teenager, my dad was in his 80s. He had severe arthritis and heart problems, and I helped care for him. I took him to doctor appointments and administered his medications. From then on, I had a love for taking care of the elderly. Most of my clients rely on me, and I like to be there for them. I love when I can form caring relationships with my clients. After doing this kind of work for so long, I have developed a love for the job plus I'm very trustworthy. I'm very fun, entertaining, and loving, and I smile a lot. I'm very jovial. When I'm not working, I like to go out and I especially love to be outdoors. I love to take my patients out, if they enjoy that, too. One of the things you'll discover about me is that I love to make jokes and see my clients laugh.
Recommendations
My mother passed away on September 20th, 2010. She had advanced Alzheimer's and Natalia had been employed as full-time aide for my mother for over one year. She began working with my mother while my mother was a resident in an assisted living facility, and worked as her caregiver in the transition that became necessary when my mother was placed in a nursing home. Natalia continued to care for my mom until her passing. Several emergency hospitalizations had arisen during her tenure with my mother, and in each instance Natalia invariably and graciously adjusted and increased her schedule to insure my mother received the caretaking required in the hospital setting. My mother was a difficult patient. She had a strong personality and although she had minimal verbal skills, my mother still had episodes of verbally abusive behavior. This behavior was particularly manifested during showering and diaper-changing but could erupt erupt during transitions and ordinary activities of daily living. Natalia was an exceptional caregiver who during these outbursts always treated my mother with patience, understanding, and skill. Also very important to me was insuring that my mother was eating wholesome, nutritious foods. This task was very challenging in my mother's case because my mother often insisted on feeding herself and would angrily push away our attempts to feed her. However, it took my mother almost an hour to finish a meal. As such, it required enormous patience, prompting, and encouragement to allow my mother to finish her meals unassisted. The process was extremely challenging and Natalia demonstrated the skill, patience, and kindness demanded of a caregiver to allow my mother the dignity to continue this basic skill for as long as she was able. Natalia is an exceptional companion. It was very apparent that my mother had formed a strong bond with her and was very comforted by her presence. My mother also enjoyed a quality of life daily, that I, having a full-time job, could not provide for her. For example, Natalia requested permission to bring my mother to the park and for lunch within walking distance to her nursing home when the weather permitted. I accompanied them on many of these little day trips and I am very thankful that my mother was able to enjoy these lovely moments of time outside of the nursing home with Natalia. It goes without saying that I thoroughly trusted Natalia to care for my mother outside of the actual nursing home setting. In sum, Natalia is an outstanding person who has proven herself to be an exceptional caregiver for my mother. I recommend her without reservation.
- Pat W., New York
Natalia was wonderful. I needed her from 2011-2013 while I was in business school on weekends. My wife has ALS and Natalia helped with everything, including helping my wife walk, helping her in the bathroom, and helping her with eating and dressing. I thought she was a sweetheart. She is quiet and polite, but she was very engaging with my wife, who is 40. My wife is difficult and I love her, and Natalia was just wonderful with her. They still email and text each other to stay in touch. My wife is stable now but when needed, we continue to use Natalia occasionally. On a scale of 1-10, she is a 12.
- Jason G., New York
Work Locations
Manhattan
Bronx
Westchester
Rockland
Southern Connecticut
Specialities
Advanced Dementia
ALS / Lou Gehrig's Disease
Alzheimer's
Brain Injury
Cancer
Cardiac Condition
Dementia
Depression
Diabetes
Hospice
Mobility
Oxygen
Paralysis
Parkinson's
Stroke
Wounds
Degrees & Certificates
Home Health Aide, Licensed
Transportation to Job
Can Drive: Yes
Public Transportation: No
Car: Yes