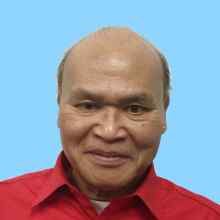 About Me
I used to live in Texas some years ago, and I did Nurse Aide work when I lived there. When I came to New York, I was offered work as a home caregiver. I have been working ever since, and I love it. I love working with people, especially the elderly. I like to help them, and I like to take care of them. I give all of my clients my special attention. I like to extend their lives and to comfort them with whatever they are going through. I'm a simple guy, and I am very reliable. I'm very honest and devoted to my caregiving work. I can be depended on with any task assigned to me. I love all kinds of music, as well as singing and dancing. I also love doing karaoke. I know how to play a little guitar, and I like to do that when I have the time.
Recommendations
My husband has Alzheimer's. Tony was his caregiver for a 12 hour day shift for almost a year in 2015. He is a very intelligent and caring person who developed a nice relationship with my husband. Tony knows how to care for someone with dementia. He is good at helping with personal hygiene and does anything asked of him. He prepares wonderful meals and makes a wicked salad. I spent a lot of time with him and found him nice to talk to and easy to be around. He went home for an extended visit and the agency replaced him, but if I needed a caregiver again, I would certainly request Tony.
- Lenore K., New York
Tony is a nice fellow who did his job well. I am 91 years old and live in my own house. I have no knees, so I use a wheelchair. Tony was part of my rotation of caregivers for about six months in 2015. When he went home for a visit, the agency replaced him. I would be happy to have him back though. He's a hard worker and a good cook. He helped me with bathing, dressing, and toileting, and did light housekeeping.
- Henry L., New York
Tony has been helping to care for my mother three days a week since the beginning of December 2015. We love him. My mother is in a long-term care facility but we like having our own caregiver with her as well. She weighs under 100 lbs. and can stand a little, but she needs someone physically strong to help her in the bathroom. Tony has a wonderful understanding of body mechanics. He is kind, nice, and reliable. He is always on time. I have hired many caregivers and good ones are few and far between. There is no accountability, particularly when they are working in a facility, only trust. I have that trust in Tony and would recommend that you hire him on any day that he is not already caring for my mother.
- Susan S., New York
Work Locations
Manhattan
Bronx
Queens
Long Island
Specialities
Parkinson's
Dementia
Alzheimer's
Hoyer Lift
Mobility
Feeding Tube
Transportation to Job
Can Drive: Yes
Public Transportation: No
Car: Yes