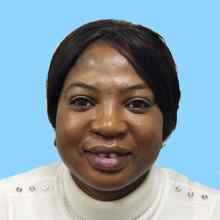 About Me
As I was growing up in my country, I lived with my grandma. My grandma fell sick and she had very bad arthritis. When she walked, she would hang on to me, and I was like her cane or walker. I went with her to her therapies, and the physical therapist told me that I was doing a good job helping her. When I finished high school, I thought about doing physical therapy as a profession. When I came to the United States, I worked in a country club, and then I found out more about home care. First, I went to school for my Home Health Aide license, and I took classes for 3 months. Recently, I graduated from a Nurse's Aide course. I have worked in facilities, nursing homes, and in the home. I enjoy doing this work especially when I can see my patients getting better. I take pride in my work and it brings me joy. I enjoy learning from my patients. My grandmother once said, "It takes patience to move mountains," and I know I have a lot of patience. I like to do my job correctly, and I also like to be corrected so I can do things properly. I love to learn and I love my job. I enjoy going on walks and reading my bible and any religious books. I like to watch the news and also listen to music.
Recommendations
In 2010, my father had a major stroke. He was also experiencing slight dementia. Charity was his caregiver from 8 am-8 pm for about six months. At that point, he had declined significantly and we moved him to a facility. Charity called when dad died and visited mom occasionally. In January 2015, my mother fell and broke her knee and hit her head, which caused significant memory issues. We hired Charity to care for mom. This time, she worked the night shift from 8 pm-8 am. Charity is wonderful. She has a bubbly personality and when she walks in the door, my mother lights up. She is sensitive, warm, and caring. She drives her own car and often did things that were not part of her responsibility. For example, when it needed doing, Charity did the laundry, washed the kitchen floor, and cleaned the bathrooms, even though that was part of the day shift's job. We found her to be very flexible with her schedule and that was so helpful. The best way I can describe Charity is with this story. After my mother's fall, she continued to wear her real jewelry. I felt like we had many people coming in and out of the house and I wanted her to put them away, but she refused. One day, I noticed she was not wearing her rings. We looked around but they were nowhere to be found. The next day, Charity called me. Wearing latex gloves, she had gone through the trash can full of used tissues that sat next to my mother's chair and found the rings. Charity and my mother have a special relationship. When Charity got her citizenship, my mother went to the party to celebrate. Unfortunately, my mother now has Parkinson's and needs full-time live-in care. I would hire her back in an instant if she were available for this type of schedule.
- Marlene V., Connecticut
Charity has been my caregiver on two separate occasions. In 2015, I had surgery and she came to help me when I came home. She helped me with everything. She bathed me, helped me get dressed, and prepared my meals. She was with me during the day and made sure I had everything I needed. She is a very nice person. She is intelligent and attentive with me. She was always right there willing to help even if i could do it, it felt very good to have that support and it helped me recover faster. She then came to work again for a couple of weeks when I broke my wrist. Charity is a very good caregiver and I can honestly say you don't get many caregivers like her. She fits right in with her patients, she is gentle, and she really cares about us. You won't go wrong if you hire her. I would call her if I ever need her again.
- Zoe L., Connecticut
Work Locations
Southern Connecticut
Manhattan
Bronx
Brooklyn
Staten Island
Queens
Long Island
Westchester
Rockland
Northern New Jersey
Central New Jersey
Specialities
Advanced Dementia
Alcohol or Drug Dependency
Alzheimer's
Blind
Brain Injury
Cancer
Cardiac Condition
Catheter
Colostomy
Dementia
Depression
Diabetes
Feeding Tube
Hospice
Hoyer Lift
Mobility
Multiple Sclerosis
Oxygen
Paralysis
Parkinson's
Stroke
Trach
Dietary Specialities
Diabetic
Liquid
Low-fat
Puree
Degrees & Certificates
Nurse Aide/Assistant, Graduate
Transportation to Job
Can Drive: Yes
Public Transportation: No
Car: Yes