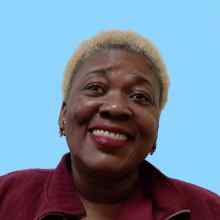 About Me
The reason why I chose this field is because in 1989, my mother took sick back home. When she got sick, I went to visit her in the hospital. I saw the care that the nurses gave and they were very compassionate, loving, and caring. I decided that I wanted to give back to other people, too. That's when I decided to get my Certified Nurse Aide licensing. I love this kind of work because I have a lot of compassion. I'm very caring, honest, and trustworthy. I love to take care of the sick and the elderly. This job has made a huge difference in my life. I'm the chief ambassador in my hospital unit, and I've worked at a major New York hospital for the last 12 years. I've never had a patient fall on my watch, and I love a clean environment. I make sure my patients are always well taken care of. I never call out sick, and I try my best to be there. You have to make the patient happy; you have to prove to them and show them your love. You have to build your trust and honesty, in order to become one. When I'm not working, I love to meditate and think about what my next day will be like. I love to cook and I love to clean.
Recommendations
Keturah was my elderly father's full-time caregiver for approximately a year. He suffered from Alzheimer's disease and mobility issues. Keturah took care of all of his activities of daily living, and his appointments and errands. She is a good cook and often cajoled him to eat. Keturah is an exceptional caregiver, pro-active, professional, and cheerful. She is respectful and very adept at navigating difficult situations. Keturah was very sensitive, supportive, and protective of him for the last few months of his life. I highly recommend Keturah as a caregiver -- she is a gem.
- Nicosia S., New York
I have known Keturah for two years. She took care of my dear wife who suffered from dementia. It was a very difficult situation and Keturah handled it with professionalism and grace. I feel fortunate to have had such a caring and attentive caregiver. She really took wonderful care of my wife.
- Peter T., New York
This is to verify that I have known Keturah as an associate of the hospital where we work and she has worked on my unit, a busy Medical-Surgical Unit for the past 12 years (2004-2016). Keturah functions independently and carries out her duties with little supervision. She is a hardworking individual who follows directives well, is efficient, and reports to duty eagerly as assigned and on time. She strives to achieve the best in whatever she sets out to do and is motivated. She actively participates in all initiatives on the unit and is instrumental in ensuring that our program for prevention of unit falls and pressure ulcers is enforced. She is a patient advocate and a valuable asset to the unit, the patients, and the staff. I highly recommend her for anything she may set out to accomplish.
- Alleyne H., New York
Specialities
Advanced Dementia
Alzheimer's
Bipolar
Blind
Brain Injury
Cardiac Condition
Catheter
Colostomy
Dementia
Depression
Developmentally Disabled Adults
Diabetes
Feeding Tube
Hospice
Hoyer Lift
Mental Illness
Mobility
Multiple Sclerosis
Oxygen
Paralysis
Parkinson's
Stroke
Trach
Wounds
Degrees & Certificates
Nurse Aide/Assistant, Graduate
Transportation to Job
Can Drive: Yes
Public Transportation: Yes
Car: No
Ready For Your
Free

Consultation?
CALL
Hours: 8am - 6pm x 7 days
(and after hours if you need us)
Serving Metro New York & Connecticut