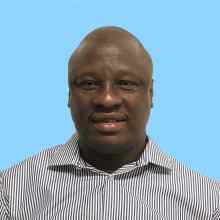 About Me
Back home in Nigeria, I worked in the security business for about 4 years. When I came to the United States, my uncle's friend needed some assistance, so I decided to be his companion. I have been working as a certified Home Health Aide since 2013. I have a passion for taking care of elderly people. I'm a humble man. I'm very trustworthy and easy going. I'm extremely dedicated to my work. I enjoy traveling and listening to music. I love to watch CNN and keeping up to date on the news. I also like watching wrestling and soccer.
Recommendations
Adam worked as a 24/7 live-in caregiver in my home after we moved my father out of a nursing home. He worked for about 4 months from 2019-2020 before my father passed away. He helped my dad with everything. Adam became part of our family and will be missed. Our grandbaby lives with us and he loved Adam and gave him a kiss good night and was always excited to see him in the morning. My grandson is a good judge of character. I don't know where we would be without LeanOnWe. Adam and LeanOnWe were a a huge help to us.
- Tom F., New Jersey, LeanOnWe Customer
It is our pleasure to recommend Adam for a caregiver position. For three months in 2018 before we moved my father to a facility, Adam was the full-time, 24/7 live-in caregiver for our father who suffers from a series of medical issues, including paralysis, diabetes, Parkinson's, and early Alzheimer's. From day one, Adam consistently displayed patience, professionalism, and a sincere and gentle rapport with our father as well as the extended members of our family. We fully affirm and support his suitability and ability to work well in personal care capacities. Adam is honest and diligent, and displays a firm commitment to help others. Aside from doing the technical part of the job well, Adam has a gentle demeanor, making our father feel secure and that his needs as a human being were being heard and respected. We feel comfortable recommending him to another family who may require the same level of care as our father did.
- Liza Y., New York, LeanOnWe Customer
Adam took care of my father for about six months from March to September 2015. My father was in an assisted living community and Adam was his companion. He helped my father with bathing, getting dressed and groomed, and he went out with him when my father was feeling up to it. Adam was very good with my father, and he did everything that was asked of him. He was responsible and respectful. I was happy with him and my father was comfortable with him as well.
- Michelle M., New Jersey
My father had Adam as his caregiver towards the end of his life from January to March 2016. Even though it was a few months, I am very grateful to Adam. He was very nice and caring with my father. He made sure my father was comfortable, he kept him nice and clean, and he was very attentive with him. Adam took him to doctor appointments and made sure he took his medication. My father got to rely on Adam and was at ease when Adam was with him. Adam is a kind and respectful man. He knew when my father was not doing well and it was time to get him to a hospital. He communicated with me and made sure my father got care right away. I wish him well in his life.
- Nancy I., New Jersey
Work Locations
Northern New Jersey
Manhattan
Bronx
Brooklyn
Staten Island
Queens
Long Island
Westchester
Rockland
Central New Jersey
Southern Connecticut
Specialities
Advanced Dementia
Alcohol or Drug Dependency
Alzheimer's
Bipolar
Blind
Brain Injury
Cardiac Condition
Catheter
Colostomy
Dementia
Depression
Developmentally Disabled Adults
Diabetes
Feeding Tube
Hospice
Hoyer Lift
Mental Illness
Mobility
Oxygen
Paralysis
Parkinson's
Special Needs Children
Stroke
Wounds
Dietary Specialities
Diabetic
Feeding Tube
No Salt
Vegetarian
Degrees & Certificates
Home Health Aide, Licensed
Transportation to Job
Can Drive: No
Public Transportation: Yes
Car: No
Ready For Your
Free

Consultation?
CALL
Hours: 8am - 6pm x 7 days
(and after hours if you need us)
Serving Metro New York & Connecticut