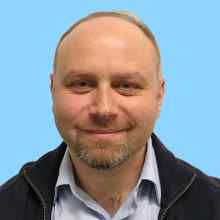 About Me
I come from a culture that takes care of its elderly and cares very much about others. Three generations used to live in one house together because it's a tradition. Grandchildren live with grandparents. Growing up this way really affected my attitude towards elderly. My grandfather passed when I was in America, so I have remorse that I wasn't there for him, so I decided to take care of other elderly people. I enjoy helping them, respecting them, and taking care of them. When I care for someone, I'm doing it as if it was my grandfather. I care about people's emotional well being. I do my best to be a friend, not just a caregiver because relationships are very important to me. I have a good sense of humor, and I can make people laugh. I can entertain others. I have integrity, honesty, and I'm very reliable. I consider myself to be intelligent, and I'm a problem solver. For fun, I like to play soccer, table tennis, regular tennis, chess, or even backgammon. I also like to read non-fiction books.
Recommendations
George took care of my father for about five or six years starting in 2010. My father had ALS and needed an incredible amount of help. George was just amazing. He did everything for my father, and he kept him immaculate. He always communicated with the entire family and knew exactly what my father needed. He went above and beyond his duties. I must say he took care of my father as if he was his own father. George was and always will be part of our family. We are extremely grateful for the care he gave. I can say from a scale of 1-10, George is an 11. There should be more people like George in this world. I hope he gets a good family to work with and I want everybody to know that they will be very lucky to have him care for their loved one, just as we were.
- Carolyn D., New Jersey
George took care of my former father-in-law from 2010 until he passed away in 2016. There is nobody better than George as a person and a caregiver. I can't say it enough, he was like his physician. He knew every detail of his care. He did it all for him. I can even say that George extended my father-in-law's life for maybe two extra years. I have never seen anyone more caring, more attentive, and more dedicated than George. The family is forever thankful for everything he did. We stay in touch and wish him nothing but the best in his life.
- Richard S., New Jersey
Work Locations
Manhattan
Staten Island
Northern New Jersey
Central New Jersey
Specialities
Advanced Dementia
Alzheimer's
Cardiac Condition
Catheter
Dementia
Depression
Diabetes
Feeding Tube
Hospice
Mental Illness
Mobility
Multiple Sclerosis
Oxygen
Paralysis
Parkinson's
Stroke
Wounds
Dietary Specialities
Diabetic
Feeding Tube
Kosher
Liquid
Low-fat
No Salt
Degrees & Certificates
Bachelor's in Economics, Kutaisi Technical University, Republic of Georgia
Home Health Aide, Licensed
Transportation to Job
Can Drive: Yes
Public Transportation: No
Car: Yes