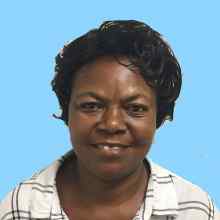 About Me
Back home in Ghana, I had a sick grandmother, so I was the one who helped her with everything. I helped her with showering, dressing, eating, walking, and getting up. I loved her so much. Since then, I've helped many other people because I love to help. I have passion for this job. One day, if I get to that stage in life, I want someone who will have the compassion that I have to take care of me. Doing this kind of work is a true blessing. I'm a sweet lady, and I love to laugh. I love to treat myself nicely, so I am going to love others the way that I love myself. Sometimes I sing and dance for my patients to make them laugh or smile. I have 5 children and I have 6 grandchildren. I count my blessings every day of my life. I like to clean and cook when I'm not working. I also like to read my bible.
Recommendations
Suzie's daughter was my mother's main caregiver, but Suzie came in and filled in quite a few times, and we absolutely loved her. My mother had Alzheimer's and Suzie came to help on and off for around 3 years. Suzie went above and beyond the call of duty. She would exercise my mother's legs and even massage her legs to get the circulation going. When my mother was sleeping, Suzie would tidy up the place. She's very compassionate about what she does, and you can tell. There was one time, we were in a bind, and Suzie came to us on her day off. She would be an asset to anyone and I recommend her highly.
- Donna C., New Jersey
Suzie cared for me when I had open heart surgery. She did everything for me. Then my father needed extra assistance while he lived with me, and I hired Suzie again from 2014-until he passed in July 2015. My father lived with me and was 98 and a half. He had some slight dementia, but really needed a companion to assist him with his needs. Suzie is great. She's caring, positive, and upbeat, which is extremely important in this line of work. She was always on time and I never had to supervise her with my father. She helped him with bathing and eating, and took him for walks using his cane/walker. They would sing together and had a great time together. My father was hospitalized briefly and Suzie even stayed with him in the hospital. She is like family to me, and she is a terrific person. I would hire her again in a heartbeat if I needed help.
- Prima M., New York
Work Locations
Rockland
Northern New Jersey
Specialities
Advanced Dementia
Alzheimer's
Cancer
Cardiac Condition
Catheter
Deaf
Dementia
Depression
Diabetes
Feeding Tube
Hospice
Hoyer Lift
Mental Illness
Mobility
Newborns
Oxygen
Paralysis
Parkinson's
Stroke
Degrees & Certificates
Home Health Aide, Licensed
Transportation to Job
Can Drive: Yes
Public Transportation: No
Car: Yes