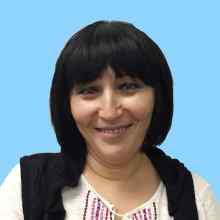 About Me
When I came to the United States, I found work as a caregiver for a very nice family and I took care of a couple for 6 years. I think I'm a very positive person, I'm always smiling. I like to help older people. I like to take care of my cliients like they are my family. I try to always make my patients happy. I'm very honest and definitely not lazy. When I say I will do something, I definitely do it. I have a daughter and two sons.
Recommendations
Nana took care of my mother from March 2003 till June 2009. My mother had Parkinson's and was non vocal. Nana dressed, bathed, and fed her. She cooked, did laundry, and gave her any medication that was needed. She tended to all of my mother's needs. She was very respectful and caring. Nana is a very upbeat and social person. My father lived there also and she was helpful to him. She helped him get through this terrible time. I would rate her a 5 out of 5. She was a kind and caring person to my father and mother. We were sorry to see her leave. She would always call me with updates and noted if either of my parents needed anything.
- Jill S., New York
Nana and I worked on a very difficult case together from 2010-2012. We cared for a couple, one of them had dementia and the other had Parkinson's. I was the Monday through Friday caregiver and Nana was the weekend caregiver. The woman that we worked for had a lot of paranoia. Before she hired Nana, whenever I had to leave for the weekend, she would get so worried about who was coming to fill in for me. After they hired Nana, there were never any complaints and I felt comfortable leaving for the weekend. Nana is a brilliant woman. She's clean, attentive, and reliable. This really was a difficult case, but the clients loved her. I've referred Nana to many other clients since that case. You won't regret hiring her.
- Maka C., New Jersey
Nana was a caregiver for me for a very brief time in 2016. She is a wonderful person and I really enjoyed her company. I have neuropathy in my feet and use a wheelchair full time. Nana cooked, cleaned my apartment, helped me shower and dress, and drove me everywhere. She drives very well and I was always comfortable in the car. Nana is a smart person and was always smiling and happy.
- Elaine A, New York
Work Experience
Services for Developmentally Disabled
Work Locations
Manhattan
Westchester
Rockland
Northern New Jersey
Specialities
Alzheimer's
Cardiac Condition
Dementia
Diabetes
Feeding Tube
Hospice
Hoyer Lift
Oxygen
Parkinson's
Stroke
Degrees & Certificates
Bachelor's in Education, Sulkhan-Saba Orbeliani University, Republic of Georgia
Home Health Aide, Licensed
Transportation to Job
Can Drive: Yes
Public Transportation: No
Car: Yes