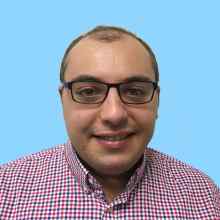 About Me
I was born and raised in the Republic of Georgia. I have a bachelor's degree in finance and worked as a Chief Financial Officer at a construction company. I came to the United States in 2013 and became a caregiver. Being a caregiver was something I decided to do based on the connection I have with my grandparents. Being away from my home makes me miss my grandparents a lot. They are at the age that they definitely need my assistance and help with their daily activities but my presence here in the United States is making it impossible to render my time and energy to them. While in the United States, I decided to devote my time and energy to help and assist any individual who needs help, and this inspired me to become a caregiver. I love this job because it makes me learn about people, their culture, and different illnesses. Also, I realized that most clients are lonely at home, and making them comfortable, happy, and making them smile, really makes my day. I am very honest, positive, kind, smart, hard working, responsible, and trustworthy. My hobbies include watching sports, traveling, and reading historical books.
Recommendations
I am the house manager for a couple in New York. The client that Giorgi was taking care of passed away in January 2018 and Giorgi was with him up until that time, starting in October 2017. My client had Alzheimer's and dementia. Giorigi would come on the weekends to relieve me and let me get some rest. Giorgi had to prepare meals, which meant ordering lunch or dinner, and cooking some eggs for breakfast. He also had to assist my client with personal care and keeping up his hygiene routine. Giorgi is extremely patient and caring, and very hard-working. The client really loved having him around and he was a huge help to me as well. He's a great guy and I recommend him highly.
- Elizabeth S., New York
I own a small caregiving agency and Giorgi was one of the caregivers I relied on. He worked for me from 2015-2017, which is when I began to focus on clients who lived too far for Giorgi to travel. He has a nice personality and is very easy-going. I was able to send him to many different types of clients and never had any complaints. Some of his regular duties include preparing meals, cleaning, and helping with personal care. Giorgi is a good communicator and I was sorry that I could not help him find work any more.
- L.C., New York
Work Locations
Manhattan
Bronx
Brooklyn
Queens
Staten Island
Long Island
Westchester
Northern New Jersey
Central New Jersey
Southern Connecticut
Specialities
Advanced Dementia
Alcohol or Drug Dependency
Alzheimer's
Bipolar
Blind
Brain Injury
Cancer
Cardiac Condition
Catheter
Dementia
Depression
Diabetes
Feeding Tube
Hospice
Hoyer Lift
Mental Illness
Mobility
Multiple Sclerosis
Newborns
Oxygen
Paralysis
Parkinson's
Special Needs Children
Stroke
Trach
Dietary Specialities
Diabetic
Feeding Tube
Liquid
Low-fat
No Salt
Puree
Vegan
Vegetarian
Degrees & Certificates
Bachelor's in Finance, Georgian-American University, Republic of Georgia
Transportation to Job
Can Drive: Yes
Public Transportation: Yes
Car: No
Ready For Your
Free

Consultation?
CALL
Hours: 8am - 6pm x 7 days
(and after hours if you need us)
Serving Metro New York & Connecticut