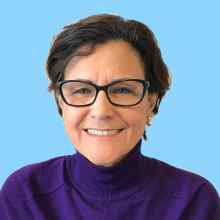 About Me
I'm originally from Brazil, and I came to the United States in 2003. I was a principal for 11 years in Brazil in a preschool, and I was a teacher before that. I always get along very well with elderly people. I was very close with my grandparents. That's what made me choose to work with the elderly; it's very easy for me. I'm very efficient, meticulous, and loving. I can handle all aspects of personal care. I also have studied spiritual healing, such as Reiki and reflexology, so I can massage arms and feet to relieve any aches and pains. I'm a dedicated companion, and always loving and attentive to my clients. I'm a gentle soul who believes in positivity. I cook delicious, healthy meals. I'm an advocate of a healthy lifestyle. In my free time, I love to garden and take care of my plants and also my cat. I love to read, too -- that's one of my favorite hobbies.
Recommendations
My mom suffers from Alzheimer's disease and lives in an enhanced assisted living facility. In October 2014, Adenir began coming in three times a week to assist mom with activities of daily living, and to take her to doctor appointments and to get her hair done. Adenir has access to mom's credit cards and spending money to take her out for lunch and out shopping. She is very perceptive and able to really anticipate mom's needs. My mom is a rather difficult person who sometimes makes inappropriate comments and can be downright nasty. Adenir has a really thick skin and is wonderful dealing with mom's outbursts. She is excellent at keeping in touch with us, most of the time via texting, but she is very responsive and will call us if a problem arises. Adenir is a soft spoken, thoughtful person with a tremendous amount of patience. I have no reservations recommending her to any family needing a caregiver.
- Kenneth K., New York
My mother adored Adenir and really thought of her as a daughter. She cared for my mom from September 2011 until she passed away in March 2013. My mom had severe arthritis and complications from a urinary tract infection. Adenir came in daily and helped mom with bathing, dressing, and meals. My mom was the most wonderful parent. She worked very hard her entire life, raising nine children. We were so lucky to find Adenir, because she treated mom with the respect she truly deserved. She massaged mom's tired feet and always kept busy. She is incredibly compassionate, meticulous, and soft spoken. Adenir has a great work ethic and she couldn't be more positive.
- Robert D., New York
Work Experience
Home Care Referral Agency
Work Locations
Manhattan
Westchester
Southern Connecticut
Florida
Specialities
Alzheimer's
Blind
Dementia
Depression
Diabetes
Degrees & Certificates
Bachelor's in Pedagogy, Federal Univeristy of Sao Carlos, Brazil
Home Health Aide, Licensed
Certified in First and Second Degree Reiki
Transportation to Job
Can Drive: Yes
Public Transportation: No
Car: Yes