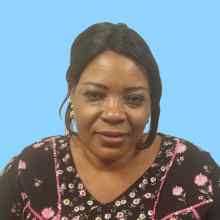 About Me
I like this kind of work because in my country, I took care of my grandmother. I went with her everywhere. I have been a professional caregiver since I came to the United States and I like doing this job because I like to help people. I'm a good person, and I'm a hard worker. I'm very honest. In my spare time I like to listen to music. I also love to cook and clean.
Recommendations
Sutay was my mother's caregiver from February 2017 to March 2018. She was nice, reliable, trustworthy, tender, and caring. My mother was bedridden and needed help with all her daily needs, from bathing and dressing to most activities. Sutay worked Monday to Friday day shifts and a weekend night shift. She was always very cheerful and quick to make my mother laugh. She's very sweet. We couldn't have managed without Sutay.
- Lisa O., New York, LeanOnWe Customer
Sutay took care of my mother in 2011 for two years. My mother is 81, blind, and needs full assistance. Sutay was there for her. She prepared her meals, managed her medications, and took care of the house. As a person, Sutay was so nice and caring. She was kind and knew how to deal with my mom's disability. They got along very nicely. I was very pleased with her as a caregiver and trusted her completely. She still stays in contact with us and checks in on my mother here and there. We all wish her well.
- Bernettea W., New York
I have known Sutay since February 2013. She cared for my mom until she moved in May 2015. My mom suffers from dementia and hypertension, and is in a wheelchair. Sutay was really wonderful with her, assisting with dressing, bathing, toileting, and eating. Sutay has a cheerful, pleasant way about her. She made sure that all of mom's needs were met and that she got out of the house regularly. Sutay has a strong work ethic.
- Emmanuel J., New York
Work Locations
Manhattan
Bronx
Brooklyn
Queens
Westchester
Specialities
Advanced Dementia
Alzheimer's
Blind
Cancer
Catheter
Colostomy
Deaf
Dementia
Depression
Developmentally Disabled Adults
Diabetes
Hospice
Hoyer Lift
Mental Illness
Mobility
Newborns
Oxygen
Paralysis
Parkinson's
Special Needs Children
Stroke
Wounds
Degrees & Certificates
Home Health Aide, Licensed
Personal Care Aide, Graduate
Transportation to Job
Can Drive: No
Public Transportation: Yes
Car: No
Ready For Your
Free

Consultation?
CALL
Hours: 8am - 6pm x 7 days
(and after hours if you need us)
Serving Metro New York & Connecticut