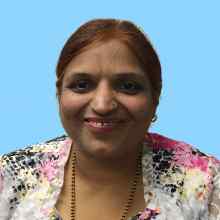 About Me
I like to be helpful to others. People need to be happy and feel good. When I go to my clients and give them care, I feel so good when I can give them anything they need. My heart drives me to do this work. I love to be kind to others, and I love to give them the best care possible. I try to be a good listener. I sit with them. I always try to be positive with them; I never bring negative energy. I also always try to look at the brighter side of things. My clients always tell me that I'm smiling all the time, and I've had great relationships with all of my past clients. I pay attention to the minor details. You'll see that I work from my heart and soul. I'm a very positive person, and I love to make others happy. I try my best to make everyone feel comfortable and secure. Sometimes I read to my cliients, and I like to make nice meals for them. For fun, I love to clean my house and I love to go shopping.
Recommendations
I had 2 broken vertebrae and a hip replacement so I needed a caregiver. Nina came every day from 6:30 am until noon from March 2016-August 2016. I miss her!. She is a wonderful caregiver and very hygienic. She helped me with bathing, dressing, and laundry. She went shopping for me, and took me when I was able to go with her. She's a safe driver. Nina cooked lunch every day. She knows how to make delicious Indian food, but also prepared whatever I asked. When I needed comforting and encouragement, she was there for me and I feel like she really cared about me. I liked spending time with her and would recommend her.
- Grace S., New York
My husband had advanced Alzheimer's and Nina was his caregiver from January 2015 until his death in March 2016. She was delightful to be around. She came a few days a week for 4-6 hours and was a lifesaver. She was a huge contrast to the caregiver we had before. Nina would talk to my husband and she was very caring. She loves to cook and would make lunch for him when she was there. She also helped him bathe and get dressed. Nina is trustworthy and reliable. She was flexible with her work hours and would stay longer when I needed her to do so. Nina has an "up" personality and both my husband and I enjoyed being around her.
- Ann N., New York
Nina was an hourly caregiver for my mother from January 2014-August 2015. She was very caring, trustworthy, and patient. My mother had dementia and Nina helped with all of her activities of daily living. We found her to be very accommodating and she stayed on top of everything. My mom lived in her own home, but I saw Nina regularly. She was very communicative and would let me know exactly how mom was doing. I appreciated that she was always looking for ways to engage my mother and was willing to do and try anything. Nina was always prompt and dependable and I was happy to recommend her to some of my mother's friends.
- Maureen Q., New York
Work Locations
Manhattan
Brooklyn
Queens
Long Island
Specialities
Advanced Dementia
Alzheimer's
Bipolar
Brain Injury
Cancer
Cardiac Condition
Catheter
Deaf
Dementia
Depression
Hospice
Mobility
Multiple Sclerosis
Oxygen
Parkinson's
Degrees & Certificates
Master's in Economics, Guru Nanak Dev University, India
Nurse Aide/Assistant, Graduate
Transportation to Job
Can Drive: Yes
Public Transportation: No
Car: Yes
Ready For Your
Free

Consultation?
CALL
Hours: 8am - 6pm x 7 days
(and after hours if you need us)
Serving Metro New York & Connecticut