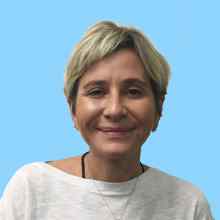 About Me
When I first came to the United States, I had a babysitting job. By chance someone told me that they were looking for a caregiver and it was for a nice family so I started working with them. From one job to another, I've had a successful career. When I start working, I get very invested and attached to my clients. When I'm older I don't want to be alone, so I like to be there for people. If I'm with my client, I want to make them feel better. I try to make people happy, if they seem like they are down. I'm very trustworthy. I would never leave my client alone. I'm hard-working, responsible, and I'm kind. I've always had very good relationships with my past clients. For fun, I like to spend time with my friends and my daughter.
Recommendations
My Dad suffered from advanced Parkinson's disease. Over a period of 11 years, Nana was his caregiver. She is a gentle, caring, and thoughtful person. Nana was always attentive to his needs, making him feel comfortable and at ease. She got him dressed, out of the house and took him to a show or the movies. Nana took care of absolutely everything, from running the errands and preparing food, to keeping the house in order. We have never had another caregiver who can assist the elderly with their daily activities while ensuring that they do not feel the dredges of routine. She kept him entertained and content, sometimes she brought her daughter to visit. Dad adored Nana. She was very easy going and accessible, and really became part of the family. . She has a profound habit of completing all tasks efficiently. I highly recommend her as a caregiver -- she is a gem.
- Joel B., New Jersey
Nana is a highly qualified young lady. She is also extremely caring and compassionate to not only her clients, but everyone with whom she interacts. Nana was a perfect match for our family, as the person to whom we trusted with our son. My son has severe cerebral palsy and is unable to take care of himself at all. Over the few years that she was with my son, Nana proved to be more than we could have ever expected. Nana was taking care of my adult son as her own boy. She was always very attentive. Nana is also a very upbeat young lady who raises the mood of all in her presence. Anyone who will hire her will never regret it. Nana is the real professional and really the best person. She is very clean, organized, very kind, and hardworking. My husband and I both highly recommend Nana for employment.
- Bella R., New York
Nana was my father's caregiver for more than four years. Nana has lovingly taken care of him and is kind, caring, and trustworthy. She has taken him to doctor appointments and provided him with a safe environment as he is mostly bedridden. I fully recommend Nana for a caregiver position and I know that she will do an excellent job.
- Cynthia R., New York
Work Locations
Manhattan
Bronx
Brooklyn
Staten Island
Queens
Long Island
Westchester
Specialities
Advanced Dementia
Alzheimer's
Cardiac Condition
Catheter
Dementia
Depression
Developmentally Disabled Adults
Diabetes
Hospice
Hoyer Lift
Mental Illness
Mobility
Oxygen
Parkinson's
Stroke
Wounds
Dietary Specialities
Kosher
Liquid
Low-fat
No Salt
Vegan
Degrees & Certificates
Bachelor's in History, Tbilisi State University, Republic of Georgia
Transportation to Job
Can Drive: Yes
Public Transportation: No
Car: Yes