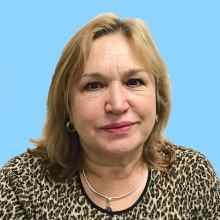 About Me
I truly feel for the elderly and for children with disabilities because of their vulnerability. When I started working in this field, I wasn't sure I would like it but I soon became attracted to helping people. It's gratifying when you are able to assist someone, to see the smile on their face and their gratitude that you are doing something for them. I can help anyone. I always try to be good at what I am doing in my life. I love to cook a nice meal and feed someone. I can help them do everyday simple things. I'm always there for my clients. I'm sensitive; I take their problems too close to my heart. I'm always trying to be professional, efficient, and the most helpful to my clients. I'm very dedicated to my work. I will never say "no" to anyone. I'm always careful with the environment to keep everything nice and clean. I like to make sure everyone is happy, and I've never disappointed anyone. I love to garden and grow my own organic foods and I love to bring food from my gardens to my clients. I like to exercise and make sure that my clients are eating nutritious meals.
Recommendations
Lidia worked for my mom for 11 years. She started caring for her in April 2003, and she worked full time during the week for almost two years. Lidia was a good companion for mom. In 2005, Lidia altered her schedule and began doing the weekend shifts until my mom passed away in 2014. My mom was very fortunate to make it to 97 years of age. She had mild dementia, but really just couldn't be on her own. Lidia is competent, extremely reliable, and a person of good character.
- Paul K., New Jersey
My mother suffered from Alzheimer's disease. In the beginning, she needed assistance with her daily living skills, and as her condition progressed Lidia took on all aspects of her care. Lidia was her caregiver for seven years -- for the first four years she was part-time and the last three years she lived with her. When mom was ambulatory, Lidia took out shopping and to visit friends. During Hurricane Sandy, my mom lost power and Lidia took her to her home for a few days. Lidia is personable and has a good heart, sometimes she even brought fruits and vegetables from her garden to share with mom. She was flexible with her time, staying extra if needed. Lidia made sure mom ate her dinner and brought her to her home on holidays for a change of scenery. Lidia had a good relationship with mom, and she was kind and protective.
- Florence R., New Jersey
Work Locations
Central New Jersey
Northern New Jersey
Specialities
Advanced Dementia
Alzheimer's
Cardiac Condition
Catheter
Dementia
Depression
Developmentally Disabled Adults
Diabetes
Hospice
Hoyer Lift
Mobility
Multiple Sclerosis
Oxygen
Special Needs Children
Stroke
Degrees & Certificates
Master's in Languages, Sofia University, Bulgaria
Home Health Aide, Graduate
Transportation to Job
Can Drive: Yes
Public Transportation: No
Car: Yes