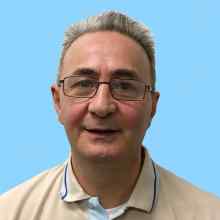 About Me
I came to the United States in 1999 and I began working as a caregiver in 2003. I like working with the elderly. They are very experienced and wise people, and I like listening to their stories. They helped build this country, so I like doing this kind of work and giving back to them. I'm a kind person. I understand people. I have good communication with my clients, and I try to help as much as I can. I like to keep people company. In my spare time, I like following the news. I also like to play pool.
Recommendations
Tom was employed as a caregiver for our father for a year in 2017. Tom came into a challenging situation to provide morning care to an 89-year-old who had just had been released from the hospital. Despite our dad's health challenges and reluctance to have his first-ever caregiver, Tom won him over in no time. Tom established a nice rapport with Dad, who can be demanding and challenging much of the time. In short order, Dad was reporting that Tom "is a lifesaver" as he assisted at the most difficult time of day with morning personal care, dressing, and transport. From the start, Tom understood his duties and carried them out very professionally. He listened to Dad and adjusted his care accordingly. Despite a nearly two-hour commute by train to get to this job, which he did 7 days a week for much of the time, Tom was extremely reliable and did not miss any work days without giving us notice. Tom's flexibility was also of great value to our family. Due to changes in Dad's health status, the hours he required home care changed several times over the six months that Tom was with us; Tom adapted easily and was always willing to adjust his schedule to meet Dad's needs. Knowing how much he cared for our Dad, his commitment, and good communication with us enabled us not to worry and to know that our dad was in good hands. We highly recommend Tom as a caregiver.
- Judy E., Massachusetts, LeanOnWe Customer
Tom worked as the primary caregiver for my father for almost two years. He worked 24/7 caring for my dad and did a fine job. Tom continued to be attentive to dad's needs, was up with him during the nights, handled all household chores and laundry and meal preparation, but most importantly, he treated my dad like his own family. My comments regarding Tom's quality of caregiving are all very positive.
- Rosemary C., New York
My 67-year-old brother had suffered a massive stroke in 2013, which left him with limited mobility and unable to speak. After rehabilitation, Tom was his live-in caregiver for approximately a year. My brother was understandably difficult in the beginning, but Tom was incredibly patient and terrific at anticipating my brother's needs. Tom is a very cooperative, polite, and conscientious person. I recommend him without reservation.
- Carol S., Florida
Work Locations
Manhattan
Brooklyn
Bronx
Staten Island
Queens
Long Island
Westchester
Northern New Jersey
Central New Jersey
Specialities
Advanced Dementia
Alzheimer's
Cancer
Catheter
Dementia
Diabetes
Feeding Tube
Hospice
Mobility
Oxygen
Parkinson's
Stroke
Degrees & Certificates
Bachelor's in Automation and Computer Engineering, Georgian Technical Institute, Republic of Georgia
Home Health Aide, Licensed
Transportation to Job
Can Drive: Yes
Public Transportation: Yes
Car: No
Ready For Your
Free

Consultation?
CALL
Hours: 8am - 6pm x 7 days
(and after hours if you need us)
Serving Metro New York & Connecticut