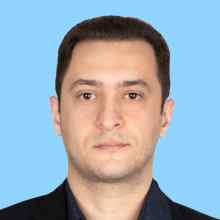 About Me
My previous job was very stressful, so I decided to change my career to caregiving. I began to like this work because I saw the difference I was making in people's lives. I become very friendly with my clients. I'm still friends with my previous clients; we call each other to catch up from time to time. I'm a simple guy. I'm very honest and reliable. I never give up, and if i take on a task, I do all that I can to make sure it is completed. For fun, I enjoy working on computers. You can say that I'm tech savvy. I like to do experiments. I also enjoy swimming.
Recommendations
Nick began working for us in the fall of 2015 and is still working for us now (May 2017), taking care of my 90-year-old father. My father is in a wheelchair and has dementia. Dad needs to have everything done for him. He is in diapers, and he needs to be fed, bathed, changed, taken to the park, etc. Nick is a great person. He is compassionate, kind, intelligent, generous-hearted, and efficient. I am really touched when I see this young man, caring for and understanding such an old man. Nick has learned some Italian, so that he can better communicate with my dad. Dad likes hats, and Nick has actually bought him a hat as a gift. He also gave dad a wonderful sweater for his 90th birthday. Again, I would definitely recommend him.
- Ida V., New York
Nick is a good guy. He has an easy going personality and was reliable and prompt when he worked for me as a caregiver from August 2013 - August 2015. He did everything for me. He's a very good cook and also did household chores as well as helping me, and sometimes my wife, with whatever I asked. Eventually, a family member came to live with us, so I no longer needed him, but I'm happy to recommend Nick.
- Boris T., New York
Work Locations
Manhattan
Brooklyn
Queens
Long Island
Westchester
Northern New Jersey
Central New Jersey
Southern Connecticut
Specialities
Advanced Dementia
Alzheimer's
Cancer
Dementia
Depression
Diabetes
Hoyer Lift
Multiple Sclerosis
Oxygen
Stroke
Degrees & Certificates
Home Health Aide, Licensed
Transportation to Job
Can Drive: Yes
Public Transportation: No
Car: Yes
Ready For Your
Free

Consultation?
CALL
Hours: 8am - 6pm x 7 days
(and after hours if you need us)
Serving Metro New York & Connecticut