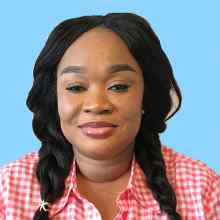 About Me
I'm a very compassionate person and I don't like to see people suffer, so I became a caregiver. My mother is in a wheelchair and her leg was amputated, so I know how it feels to care for someone in need. I'm also a clean freak; when I'm bored I like to clean. I'm very available for you and all of your needs. I consider my clients like my own family. I like to care for people and make memories with my clients. I like being part of people's lives. I'm fun, a little reserved, understanding, very compassionate, and I have good energy. For fun, I love to play music and clean my house.
Recommendations
My mother was in her early 80s when she had a stroke that left her unable to walk more than a few steps, and needing support in all aspects of daily living. Lily came to live with her 24/7 in July 2017 and stayed until my mother's death in July 2018. On a daily basis, Lily gave mom a sponge bath (morning and night), kept her groomed, made meals, did laundry, and did light housekeeping. Mom was about 200 pounds and able to pivot, and Lily had no problem transitioning her from bed to wheelchair and wheelchair to recliner. Either my sister or I spoke to Lily every day, and we visited at least once a week. Because of Lily's loving care and support, we were able to keep mom in her home, around her family and friends, where she was happiest. We feel blessed to have had Lily in our lives and highly recommend her.
- Lisa W., New York, LeanOnWe Customer
Lily was a caregiver for my elderly grandmother. Lily worked for her from July 2011 until she passed in April 2012 when she was 92 years old. I often worked out of state, so Lily lived with her when I was away and would come in during the day when I was around. My grandmother had mild dementia, but mostly just needed help with activities of daily living. Lily cooked for her and my grandmother seemed to enjoy her cooking. She would drive her to appointments in our car and take her for walks outside when the weather was nice. Lily is an excellent caregiver. She is always smiling and I feel like she loves what she does. Sometimes older people are hard to be around, but Lily knows how to talk to seniors. Lily was flexible with her schedule, which I appreciated. She was reliable and honest. I had many caregivers before Lily, but she was the one we liked the best. I would definitely recommend her.
- Rosemarie A., Delaware
My uncle had COPD and was in renal failure Lily lived with him for about two years until his death in 2011. Lily has a caring and warm personality and we were very happy with the care and attention she gave my uncle. She helped with his activities of daily living, accompanied him to doctor appointments and dialysis, did the cooking and occasional food shopping, and maintained his home. He was always neat and clean and so was the house. I visited four times each week and was pleased with the relationship Lily and my uncle had. Our family was initially concerned about bringing a stranger into his home, but there were no issues. When he went to the hospital, Lily was with him and made sure he was getting the care he needed. She kept our family up to date. Lily has experience with an oxygen tank and the Hoyer lift. I recommend her and would hire her again tomorrow if needed.
- Tasha O., New Jersey
Work Locations
Manhattan
Bronx
Westchester
Brooklyn
Staten Island
Queens
Long Island
Rockland
Northern New Jersey
Central New Jersey
Southern Connecticut
Specialities
Advanced Dementia
Alzheimer's
Catheter
Deaf
Dementia
Depression
Developmentally Disabled Adults
Diabetes
Hospice
Hoyer Lift
Mobility
Oxygen
Paralysis
Parkinson's
Stroke
Wounds
Dietary Specialities
Diabetic
Halal
Kosher
Liquid
Low-fat
No Salt
Puree
Degrees & Certificates
Home Health Aide, Licensed
Transportation to Job
Can Drive: Yes
Public Transportation: No
Car: Yes