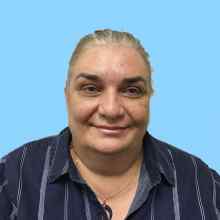 About Me
I was born and raised in the Republic of Georgia. I have a bachelor's degree in grammar and literature, and after graduating, I taught at the college for more than five years. Then I came to the United States in 1998. When I came here, I went to school for my home health aide license and became a caregiver in 2002. I always love the flexibility that comes with being a caregiver. Also, I love working with the elderly and making them comfortable. I like to help my clients and make them happy, no matter the situation they find themselves in. In addition, I like to assist with their daily activities to make things easier for them. I am very kind, caring, warm, and willing to help any time when needed. I am very hardworking. I can assist my clients with medication. I'm also an animal lover. Some of my hobbies are playing cards, reading romantic books, and cooking.
Recommendations
Nana took care of my grandmother from around 2012 until February 2017 when she passed away. My grandmother had Alzheimer's, and I was working at the time and my mother was traveling back and forth to Europe, so we needed someone to be with my grandmother 24/7. Nana lived with her during that time. She was the best -- she did all the cleaning, cooking, food shopping, organizing, and everything in between. She was really great to my grandmother and treated her so well. My grandmother used to love talking with Nana and sharing stories together. Nana and I are still very close; she's like a mother to me. We stay in touch and call each other on holidays. She's a great caregiver and you won't regret hiring her.
- Anna K., New York
Nana has been working with my mom, on and off, since 2011. My mother is 96 years old and has Alzheimer's. She is non violent, but she is not all there mentally. Her health is fine otherwise. Nana helps her with feeding, changing diapers, making sure she's clean and has no bed sores. She really is there to make sure my mother is ok. I live in Florida, and my mother is in New York, so it's helpful when Nana calls to check in and let me know what's going on. I am very comfortable knowing that Nana is there with my mother. She treats my mother like a friend and makes her as comfortable as possible. Nana goes the extra mile and provides care in such a personal way. It takes a special person to care for someone with Alzheimer's and Nana is wonderful, compassionate, and caring. She is super and I recommend her highly.
- Dale S., Florida
Specialities
Advanced Dementia
Alcohol or Drug Dependency
Alzheimer's
Bipolar
Blind
Brain Injury
Cancer
Cardiac Condition
Catheter
Dementia
Depression
Developmentally Disabled Adults
Diabetes
Feeding Tube
Hospice
Hoyer Lift
Mental Illness
Mobility
Multiple Sclerosis
Oxygen
Paralysis
Parkinson's
Stroke
Trach
Dietary Specialities
Feeding Tube
Low-fat
No Salt
Vegan
Vegetarian
Degrees & Certificates
Bachelor's in Grammar and Literature, Tbilisi State University, Republic of Georgia
Home Health Aide, Licensed
Transportation to Job
Can Drive: Yes
Public Transportation: Yes
Car: No