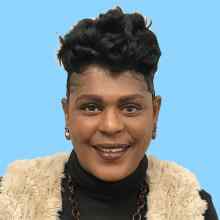 About Me
Growing up in Jamaica, my mother cared for my grandma. I'm the only girl in the family and I helped my mother when she had to go to work. I would take care of my grandma. My passion for this work started back then, but I never realized it. I came to the US in 1989 and I started doing this kind of work right away. I worked in facilities, but it's overwhelming taking care of so many clients at one time. I really love to do one-on-one. I'm fun-loving and very outgoing. I like to laugh and have good conversations. I enjoy reading and going shopping. I also love traveling and going to the movies.
Recommendations
I have known Andrea since 2013. My parents live next door to me, and I think Andrea started after my mother passed away. She worked with my father, and at the moment he is 90 years old and perfectly fine. But over the course of the time Andrea was with us, my father had a heart attack and some broken limbs. My father is the type who is high maintenance and Andrea was so respectful with him. She knew exactly when to step in and when to leave him be, and that to me is an art form. She was always on time for us and went out of her way to help my father and the family. She did the cooking and everything in between. She's extremely caring and very good at her job. We love her.
- Muffin D., New York
Andrea was my mother's caregiver for about 5 years, from 2009-2014. My mother had dementia and I didn't want her being home alone. Andrea came in hourly for us and stayed with my mother. She would make sure she never strayed away. Andrea would help prepare and puree food for my mother to eat. She always made sure my mother was in a clean environment. Andrea is very punctual and a good worker. She would go above and beyond with her tasks and do anything we asked of her. She would take my mother on drives, out for walks, or even grocery shopping. She's extremely pleasant and I recommend her highly.
- Sonia R., New York
Specialities
Advanced Dementia
ALS / Lou Gehrig's Disease
Alzheimer's
Bipolar
Blind
Cancer
Catheter
Colostomy
Deaf
Dementia
Depression
Developmentally Disabled Adults
Diabetes
Feeding Tube
Hospice
Hoyer Lift
Mental Illness
Mobility
Multiple Sclerosis
Oxygen
Paralysis
Parkinson's
Stroke
Trach
Wounds
Degrees & Certificates
Certified Nurse Aide/Assistant, Licensed
Home Health Aide, Licensed
Patient Care Technician, Graduate
Transportation to Job
Can Drive: Yes
Public Transportation: No
Car: Yes
Ready For Your
Free

Consultation?
CALL
Hours: 8am - 6pm x 7 days
(and after hours if you need us)
Serving Metro New York & Connecticut