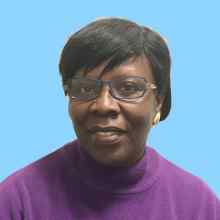 About Me
When I got married in 2009, my husband wasn't feeling well and it turned out to be diabetes. I decided to go for home health aide training to better understand how to provide proper care for him. Then, I worked with my church and developed a program in which volunteers would do home visits with church members who could no longer attend church services. I would go into many individual's homes and sing and pray with them and provide companionship. I then decided to get into private home care. It's a privilege to work with elders who are looking for companionship. Today we give the care but tomorrow we might be in that situation ourselves and need care, so I give the best that I can each and everyday. There is a lot of trust and responsibility that a family puts on you to take care of their loved one. I am able to apply the skills that I have learned as a home aide and the skills that life has taught me, and combine that with the personal responsibility that I put on myself to take care of someone's loved one the proper way. I go into every situation with understanding and compassion. When you meet me, you'll see that I am a very patient person, very cheerful, and that I value respect above all things. I give respect and expect it back. I make it a point to engage my clients, regardless of where people are in life, I know they have a past and I know it's meaningful to them and to others. I love to see the spark in people's eyes, the laughter when we engage in music, go for walks, or even discuss things that are of importance. I try to find out about their backgrounds so we can talk about things that interest them. In my free time, I love to knit and I also love singing and listening to music.
Recommendations
Alice worked with my mother in 2017 for a few months after she came out of the hospital from a hip replacement. My mother doesn't have any serious illnesses but she does have some dementia. After she came out of the hospital, my mother was definitely weaker and the dementia got worse. Alice would prepare foods for my mother, bathe her, dress her, do exercises with her, and even read to her. She kept my mother very comfortable and did a great job for us. I would say that Alice is definitely one of the better caregivers that I have ever worked with. I recommend her highly.
- Leslie M., New York
Let me start by saying that you can't find anyone better than Alice. My husband had stage 4 cancer in 2012 and was slowly declining. I wanted him to stay at home in his last remaining months, and we needed hospice care so that's when Alice came to us. Alice provided all of the personal care that my husband needed at the time. She would also sit with him and have lots of nice conversations. She was his companion and my husband truly adored Alice, and so did I. She's a very upbeat person and has a wonderful spirit. She's caring and loving as well. She's a fabulous caregiver and I can't recommend her enough.
- Gerrie S., New York
Work Locations
Manhattan
Westchester
Southern Connecticut
Specialities
Advanced Dementia
Alzheimer's
Cancer
Dementia
Diabetes
Feeding Tube
Hospice
Mobility
Newborns
Dietary Specialities
Diabetic
Gluten Free
Kosher
Vegan
Degrees & Certificates
Bachelor's in Human Resources Management and Development, United States International University Africa, Kenya
Home Health Aide, Licensed
Nurse Aide/Assistant, Graduate
Transportation to Job
Can Drive: Yes
Public Transportation: Yes
Car: No
Ready For Your
Free

Consultation?
CALL
Hours: 8am - 6pm x 7 days
(and after hours if you need us)
Serving Metro New York & Connecticut