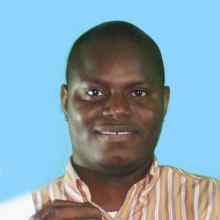 About Me
Growing up in Africa, I lived with my grandparents, and they took care of me and I learned to take care of them. I've been in the United States for seven years and my English is good. I love being with elderly people. They advise you and talk to you. I'm a fast learner. I especially like to work with dementia patients and people who need companionship. I love to drive, so I'm happy to drive my clients to the store, to visit where they used to work, and to doctor appointments. After the first day on a job, I can handle it and do everything by myself. I'm quiet and I'm hardworking. I know I do above and beyond what other caregivers do. I've even traveled with clients on vacations. I am a good, basic cook. I love reading and concerts and I like to watch futbol. I'm looking for live-in work.
Recommendations
Joseph is the very finest of human beings, and caregivers, and this recommendation can only touch on Joe's remarkable performance, commitment, and kindness. He was the primary, full-time, live-in caregiver for my husband during my husband's final three years (March 2015-January 2018), and throughout his final days with in-home hospice care. He adapted to my husband's wanting a sense of autonomy in the beginning, even though he needed constant supervision, and to his intense needs of complex physical and comforting care in the final stages of illness. Joe also anticipated things he could do to make our household run smoother, so I could be more accessible to my husband and get my own respite, and so our home could be calm and organized. Joe had an uncanny sense of what was needed, would be needed and might be needed, and was always vigilant during routine and unpredictable moments. His depth of understanding and intuitive wisdom made our "journey" through dementia, at home, possible, and poignant. I am eternally grateful for the kind of care we were able to provide because of Joe's sensitivity, wisdom, and alertness. Joe also oriented and trained all the other caregivers who worked side by side with him or provided "coverage." Joe exceeds at his profession because working with my husband (and being part of our household) was so much more to him than a job -- he performed not just with skills but with heart and soul. I am a doctor and I have worked with several caregivers over the years -- Joe gets the very highest of a recommendation.
- Gail F., New Jersey, LeanOnWe Customer
Joseph is wonderful. He cared for my father in his home for about a year. He was polite, strong, easy to get on with, very accommodating and kind. Joseph was willing to do anything. My father was a very powerful, controlling businessman and he and mom were against having anyone in their home. Joseph was the first person they allowed to live with them. He was respectful of their boundaries and needs. He is a graceful man who is excellent at dealing with difficult personalities. Whoever gets to work with Joseph is very lucky.
- Craig H., New Jersey
Before Joseph, we had 4 different people work with my husband. Joseph was by far the absolute best. He is observant, caring, and unselfish. He put my husband before everything else, including himself. If Joseph was eating and thought that there was even a small chance that my husband might eat the food, Joseph would refuse to eat it and save it for my husband. Joseph is committed, caring and spiritual. Even in a crowded place, Joseph's focus was always on my husband. He watched out for him constantly. As you don't know me, you wouldn't know this, but I am a person who believes that there is always room for improvement, so when I say that on a scale of 1 to 10, I would give him a 9.5, that is saying a lot. I would never give anyone a 10! By the first night Joseph was with us, he already had a system in place for how to handle everything. He fit in our home like the son we never had.
- Beverly L., New Jersey
Work Locations
Northern New Jersey
Central New Jersey
Specialities
Advanced Dementia
Alcohol or Drug Dependency
Alzheimer's
Brain Injury
Cancer
Cardiac Condition
Dementia
Depression
Developmentally Disabled Adults
Diabetes
Feeding Tube
Hospice
Hoyer Lift
Mental Illness
Mobility
Multiple Sclerosis
Oxygen
Paralysis
Parkinson's
Stroke
Trach
Wounds
Dietary Specialities
Feeding Tube
Liquid
Low-fat
No Salt
Puree
Vegetarian
Degrees & Certificates
Home Health Aide, Licensed
Transportation to Job
Can Drive: Yes
Public Transportation: No
Car: Yes
Ready For Your
Free

Consultation?
CALL
Hours: 8am - 6pm x 7 days
(and after hours if you need us)
Serving Metro New York & Connecticut