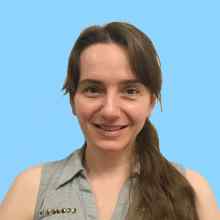 About Me
I came to the United States in 2004 and I was an assistant teacher at a YMCA. I worked there for about 3 years and worked with small children up to the age of 3. Unfortunately, I was not able to support myself with this job alone and I was encouraged to become a nurse assistant at a hospital. I completed the training and realized that I wanted to work with adults instead of children. I worked in an orthopedic unit at first. I was then transferred to a cardiac unit and and received so much training and gained so much experience. My husband got sick in 2015 with prostate cancer, and I was his primary caregiver. I stopped everything I was doing at that point and took care of him before he passed away. Afterwards, I wanted to start working again and worked at a rehab facility. I like to see my clients comfortable and getting better. I like to take care of their needs and provide anything for them. I am able to multi-task. I try to make sure my clients are happy and I believe that positivity is the key to recovery. I work well with other members of a care team because I'm used to this environment. I'm hard-working and very active. I like to do mental and physical exercises with my clients. I'll play games with clients and keep them active. We have great conversations together and I provide good company to my clients. I love to play tennis and do anything outdoors. I also love animals.
Recommendations
Tatyana has been coming to my father on Friday's and Saturday's since the beginning of 2018 (it's now June 2018.) In the beginning of the year my father was in and out of the hospital and rehab and he just can't really do things on his own anymore. He's 100 years old and hard of hearing. What I love about Tatyana is she comes in and sits right down next to him in his recliner and they start chatting away. Sometimes my father can't hear her, so she writes things down for him to read. She's even shown him how to use a smartphone. She's very engaging, which I love. Tatyana helps him with taking a shower on Saturday and making his breakfast. She also does some laundry and cleans a little bit. My father loves to play games, so she will play dominos and cards with him. She takes him outside and makes sure he safely walks down the stairs. Tatyana is outgoing, accommodating and overall wonderful. You can't go wrong with her!
- Lu Ann T., New Jersey
In the summer of 2017, I was in a bad car accident and I hurt my neck. When I got out of the rehab facility, I hired Tatyana to come and help me in my apartment a few days. She helped me with moving around safely and also did some cooking for me. She also helped clean my home and helped me with bathing. I trusted her to go to the bank for me and do some errands and shopping, as well. Tatyana is very helpful and very professional. If I ever needed help again, I would give her a call.
- Alexander S., New Jersey
Work Locations
Northern New Jersey
Central New Jersey
Specialities
Advanced Dementia
Alzheimer's
Brain Injury
Cancer
Cardiac Condition
Catheter
Colostomy
Dementia
Developmentally Disabled Adults
Diabetes
Feeding Tube
Hospice
Hoyer Lift
Mental Illness
Mobility
Multiple Sclerosis
Parkinson's
Stroke
Wounds
Degrees & Certificates
Master's of Law, Khabarovsk State Academy of Economics and Law, Russia
Certified Nurse Aide/Assistant, Licensed
Medication Aide, Licensed
Transportation to Job
Can Drive: Yes
Public Transportation: No
Car: Yes
Ready For Your
Free

Consultation?
CALL
Hours: 8am - 6pm x 7 days
(and after hours if you need us)
Serving Metro New York & Connecticut