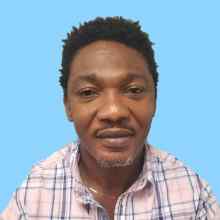 About Me
I have a lot of empathy and sympathy, and I love taking care of people, especially the elderly and people who need assistance. I became a caregiver in 2012. I am gentle when it comes to having conversations and I am an easy-going person. I have a lot of experience and have dealt with people with different ailments and situations. I always like to keep my client and living space neat so I tend to do light housekeeping. I make sure my client is in good condition and help them with following their schedule in a timely fashion. I always make sure I am attentive and observant so I can note any slight changes with my client. I treat my clients like family and show them a lot love and compassion. For fun, I love to dance and listen to music. I also love to hang out with friends and go to the movies.
Recommendations
Robert has been a caregiver with us since 2012. It's currently October 2018, and Robert cares for my good friend who has a severe brain injury and cannot communicate. He needs 24/7 care and Robert is an integral part of that team. Robert keeps my friend comfortable and interacts well with him. The place is more lively when Robert is around because he plays music, which makes my friend very happy. We have had quite a few aides in the past, and Robert truly stands out as one of the best. This is not your typical case and Robert is a real keeper. I give him the highest recommendation.
- Fiona J., New York
I am Robert's pastor and have known him since 2013. He is a caring, compassionate, and affectionate person. He takes the initiative to help and to lead. Our church is below ground, and I noticed that Robert often stands in the back of the church. When I asked why, he said it was so he could help the older folks get down the steps. Robert pays attention to detail and is responsible and respectful. I have no hesitation recommending him for a job where he would be around vulnerable seniors. I know he is pleasant to be around and would be a wonderful caregiver.
- Reverend AC., New Jersey
Specialities
Advanced Dementia
Alcohol or Drug Dependency
Alzheimer's
Bipolar
Brain Injury
Cardiac Condition
Catheter
Colostomy
Dementia
Developmentally Disabled Adults
Diabetes
Hospice
Hoyer Lift
Mental Illness
Mobility
Paralysis
Parkinson's
Stroke
Trach
Wounds
Dietary Specialities
Diabetic
Low-fat
No Salt
Puree
Degrees & Certificates
Home Health Aide, Licensed
Transportation to Job
Can Drive: Yes
Public Transportation: No
Car: Yes
Ready For Your
Free

Consultation?
CALL
Hours: 8am - 6pm x 7 days
(and after hours if you need us)
Serving Metro New York & Connecticut